STEM studies are at the forefront of upcoming transportation event
STEM studies are at the forefront of upcoming transportation event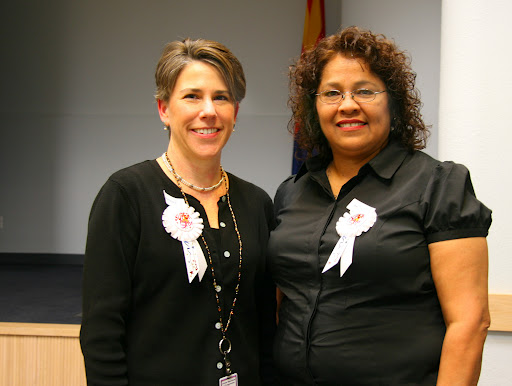 Something kind of cool came across our desk and we wanted to share …
The Metropolitan Phoenix Chapter of WTS – an organization aimed at advancing women in transportation – sent out a news release that says two Arizona students and their mentors are headed to Washington DC to meet federal officials and take part in some key transportation-related events, including the DC Youth Summit.
Britton Hammit, a recent graduate from Prescott's Tri City College Prep High School, will be accompanied by her mentor, ADOT State Engineer Jennifer Toth.
Joining them will be North High School student, Erika Banuelos, and her mentor, METRO Light Rail Public Information Officer Hillary Foose.
According to the news release, the WTS Metropolitan Phoenix Chapter is one of the few chapters in the U.S. to be sending two mentor/mentee pairs to this prestigious event and is one of many chapters to establish the organization's Transportation YOU program, a joint initiative of WTS International and the US DOT that launched with the 2010 signing of a memorandum of understanding by US Secretary of Transportation Ray LaHood.
The news release goes on to state …
These four women will be attending a new conference for young women designed to inspire, train, and prepare them for a future in STEM studies (science, technology, engineering and math) and a career in the transportation industry.
Erika and Britton were selected based on their commitment to learning, as well as demonstrating interest and initiative in areas that would benefit a career in transportation, including the STEM studies.
A little more about Transportation YOU
WTS Metropolitan Phoenix Chapter Transportation YOU program provides scholarship, internship and networking opportunities.
The idea is to link young women with professionals in the field to pursue STEM-related coursework and expose them to career possibilities in areas of the transportation industry not typically pursued by women.
The DC Youth Summit – a four-day summit, which kicks off March 28 – is the pinnacle of WTS's Transportation YOU program, as it brings together participants from across the country for a once-in-a-lifetime experience.
We'd like to say congratulations to all the participants!!
More information on the summit can be found on the
WTS website
.