Summer paving projects planned for the high country
Summer paving projects planned for the high country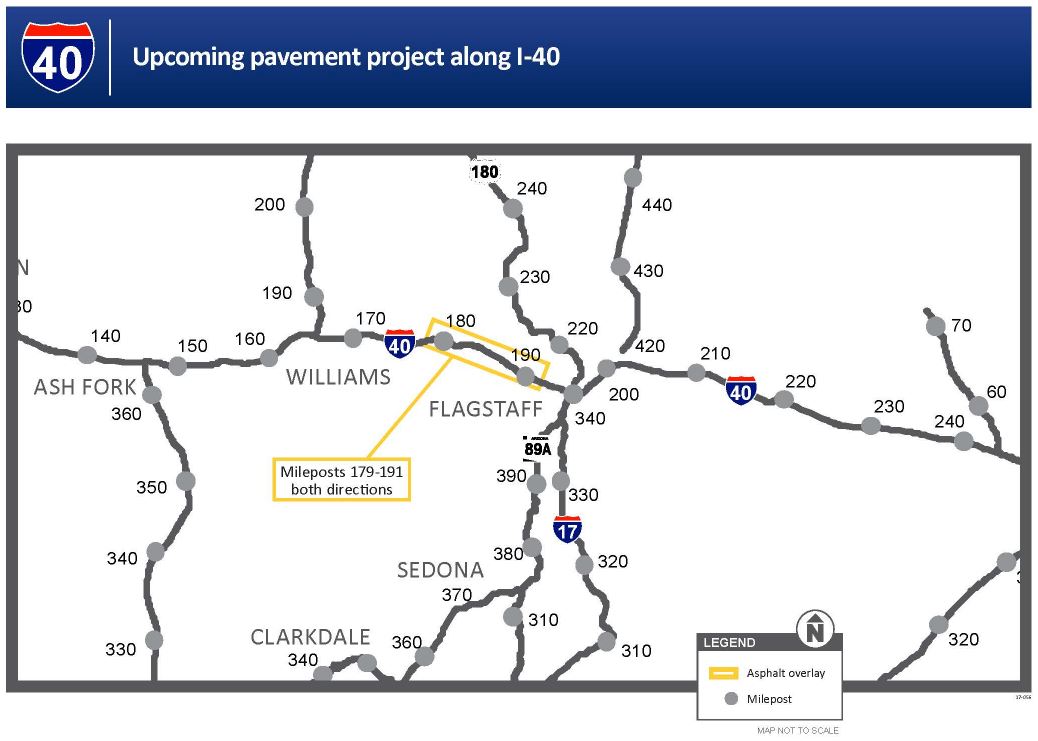 By Ryan Harding / ADOT Communications
Triple-digits in the Valley and warmer temperatures up north mean summer is here! And summer, of course, means traveling and going on vacation.
For ADOT, summer means getting paving projects done on highways that we can't do at other times of the year due to cooler temps. So, while you're out there traveling and seeing our beautiful state, keep in mind that you may encounter restrictions on some highways due to paving projects.
Most of the work takes place during the week, and ADOT endeavors to avoid work on weekends and holidays during the summer. We still recommend travelers do their homework and be prepared for restrictions.
Here are a few significant paving projects happening this summer in the high country:
Starting on the evening of June 11, ADOT will begin replacing pavement on 12 miles of Interstate 40 in both directions between Parks and A-1 Mountain. This project will help address the winter damage this segment of I-40 takes each year. You can expect lane restrictions through this area over the rest of the summer.
On June 12, ADOT will begin a pavement preservation project on State Route 87 approximately 20 miles north of Strawberry. Work will occur on a 26-mile stretch between Lake Mary Road and milepost 317 during the day Monday through Friday. One lane will be open through the project area with flaggers letting vehicles through. Plan extra travel time if you're driving between Payson and Winslow for the next several weeks.
Already underway is a pavement preservation project on State Route 389 up north between Colorado City and Fredonia. The 27-mile project stretches between Colorado City and milepost 28. Flaggers are also letting vehicles through the work zone.
For the most current information about highway conditions statewide, visit ADOT's Traveler Information site at az511.gov or call 511. In addition, ADOT's Twitter account (ArizonaDOT) is an excellent source of information and interaction.