Taking the mystery out of commercial vehicle inspections at the border
Taking the mystery out of commercial vehicle inspections at the border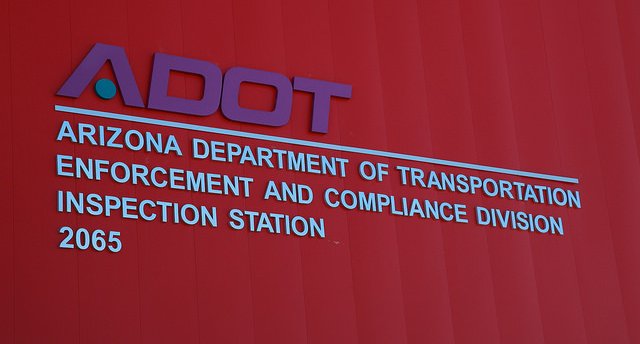 By John Halikowski / ADOT Director
Recently, the Arizona Department of Transportation partnered with U.S. Customs and Border Protection, the Federal Motor Carrier Safety Administration, and the Arizona Department of Public Safety to hold an educational event at the Douglas Port of Entry. The goal was to help trucking companies understand what each agency's inspections are looking for and what companies can do to avoid unnecessary delays.
At ADOT, we want to ensure that all our ports of entry operate efficiently, effectively and safely. Mexico is Arizona's number one international trading partner. In 2015, $30 billion in both imports and exports moved through the state's border ports, supporting 100,000 Arizona jobs. By working to improve how we work at the border and on our roadways, we can take full advantage of our trade opportunities with Mexico.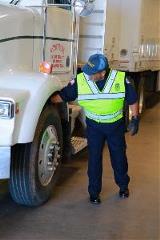 ADOT's Enforcement and Compliance Division officers conduct commercial vehicle inspections to ensure safety and compliance with applicable state and federal laws and regulations. Officers check drivers' credentials and look for safety issues, like truck weight or tire condition. The work at these ports is so important that ADOT is using Lean Management tools, as part of the Arizona Management System, to look for better ways of conducting inspections and safely keeping freight moving across our international border. This process, with support from an expert consultant team, is examining how we can operate our ports even more efficiently and effectively.
Douglas's Port of Entry is the second-busiest commercial border crossing behind the Mariposa Port in Nogales. About 35,000 trucks pass through the Douglas Port every year, carrying about $4 billion in seat belts, medical garments, copper from Mexican mines and other goods.
By working hand in hand with our federal and state partners and commercial trucking firms, we can ensure commercial vehicles are safe to travel on Arizona roads and that the inspection process is conducted efficiently and effectively.
---

This post originally appeared on ADOT Director John Halikowski's
LinkedIn page. He has led the agency since 2009.