Throwback Thursday: Douglas back in the day
Throwback Thursday: Douglas back in the day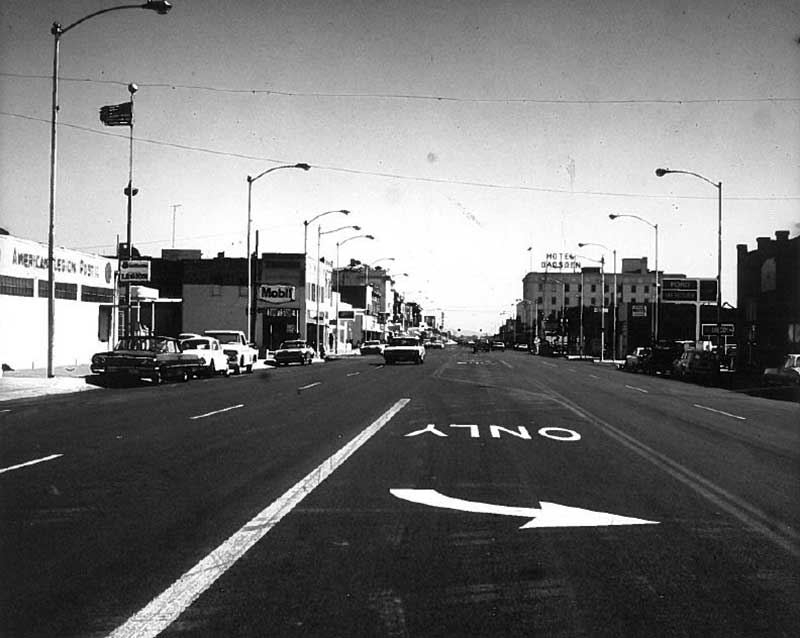 By David Woodfill / ADOT Communications
Today we are throwing it back to the 1970s with this undated photo taken of downtown Douglas.
Located off of US 191, the Gadsden is still a fully operational hotel.
The historic downtown area looks much the same, but many of the original businesses including the Mobil station and Ford dealership are long gone. The American Legion is still located in the same spot, but its exterior has been redesigned.
The picture at right was taken from one of the Gadsden Hotel's upper floors and also shows a northern view of the downtown.
The Arizona Bank on the left side of the picture is now a Bank of America. The Douglas Rexall Drugs, also on the left, is gone, as is the old Kress department store, but the Masonic Lodge located between the two stores stands to this day.