A transportation playlist for the coldest winter
A transportation playlist for the coldest winter
By John LaBarbera / ADOT Communications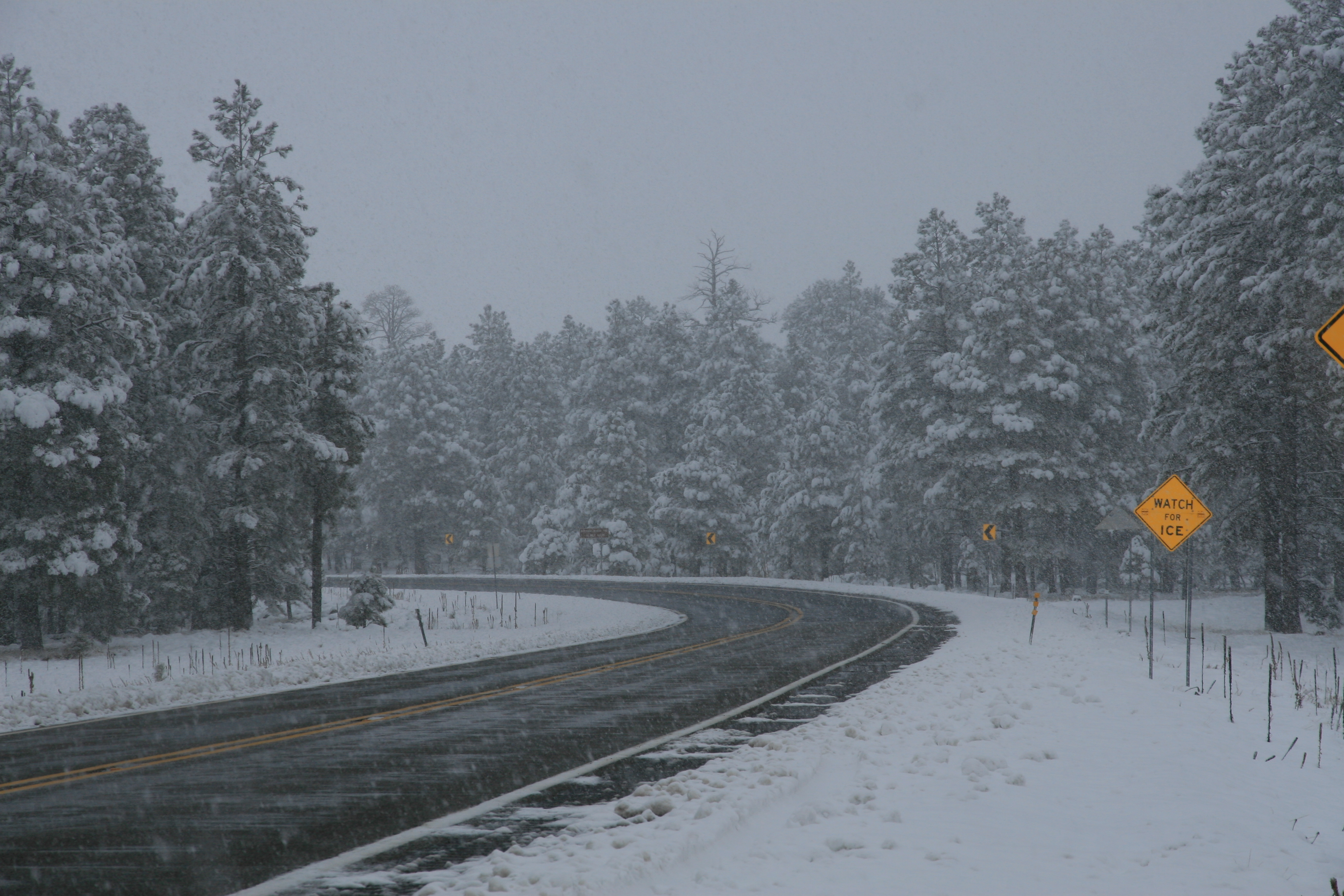 It's time to start thinking about winter driving. Or should we say there's a "Hazy Shade of Winter" coming?
While Arizona is typically known for its gorgeous desert landscapes, we get our fair share of winter weather too. Did you know the average annual snowfall in Flagstaff is just a hair over 100 inches? That makes it one of the snowiest cities in the United States. Just this year, Mount Lemmon near Tucson saw snow as late at May 21 and Snowbowl was dusted with white as early as Sept. 23!
Adverse weather can happen at a moment's notice, and we want you to be prepared while out on the road. Please take some time on our website to Know Snow, and find out how you can be best equipped for traveling during the winter season.
But before you get in the car, check out our brand new snow and winter playlist on Spotify. It's 25 songs for the season, with lyrics about snow, the cold or winter, and all perfectly curated for an Arizona winter road trip.
You'll hear from classic rockers Tom Petty and the Heartbreakers, The Doors and Bruce Springsteen. Indulge in modern melodies from Kanye West, Red Hot Chili Peppers and, appropriately, The Decemberists. Plus some traditional snow tunes such as "Jingle Bells" with Bing Crosby and Dean Martin's rendition of "Let it Snow! Let it Snow! Let it Snow!"
And we couldn't help but end with a subtle reminder that all bad weather comes to an end with The Beatles' "Here Comes the Sun." 
So if, like Foreigner, you think it's "Cold as Ice," or, like the Counting Crows, you aren't looking forward to "A Long December," take this playlist with you. Listen along as you trek out into the unpredictable Arizona winter, fully loaded with the knowledge you need to arrive safely at your destination.