Transportation Trivia: The long and the short of Arizona's highways
Transportation Trivia: The long and the short of Arizona's highways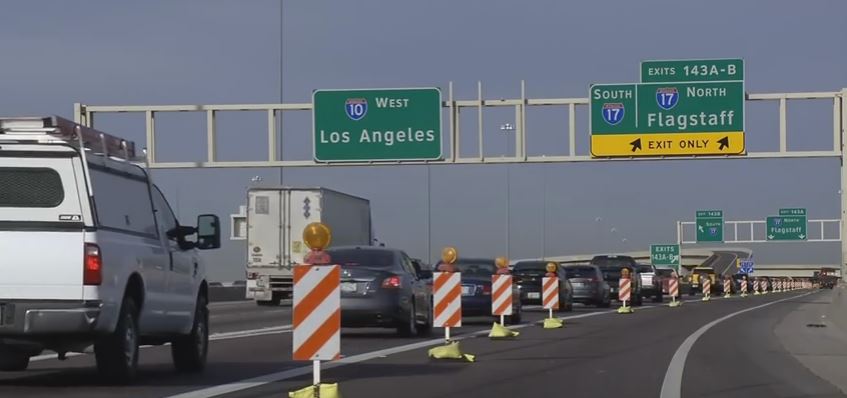 By Caroline Carpenter / ADOT Communications
We could make a long story short and just tell you which Arizona highways are the longest and the shortest, but like many stories the answer isn't quite that easy.
Longest Arizona highway
At 517 miles long, US 191 is Arizona's longest highway. It starts in southern Arizona, near the Mexico border. The road continues north to the Utah state line, where it ends at milepost 517. The longest interstate in Arizona is Interstate 10, stretching 391 miles across the state and passing through both Phoenix and Tucson.
Shortest Arizona highway
The Grand Canyon state has many shorter highways, including the six-mile long State Route 587 in central Arizona and State Routes 473 and 564, both under 10 miles. The shortest, at 1.5 miles, is State Route 24 in Mesa. It's the newest highway in the state system and officially opened two years ago. SR 24 connects Loop 202 Santan Freeway and Ellsworth Road near Phoenix-Mesa Gateway Airport. This highway won't always be the shortest, as it eventually will connect with the proposed North-South transportation corridor planned for Pinal County.
At less than five miles, the second-shortest highway is State Route 143, otherwise known at the Hohokam Expressway, in Phoenix.
A map of Arizona's highway system is available on az511.gov.