Truck drivers asked to provide input on I-10 parking solutions
Truck drivers asked to provide input on I-10 parking solutions
By Lisa DeForest / ADOT Communications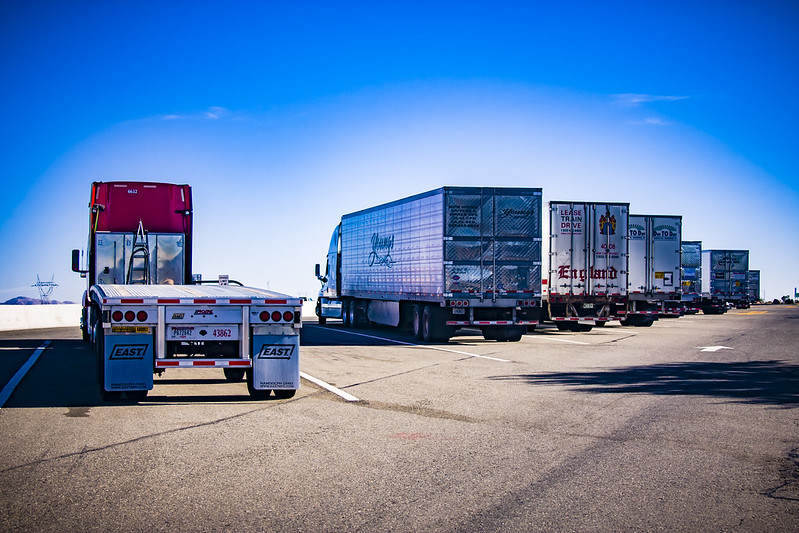 When we think of essential workers these days, certainly commercial truck drivers are among them.
And after hours on the road, it's imperative they have a safe place to stop and rest before hitting the highway again. However, when rest stop parking is full, some have a difficult time finding a place to pull over or, even worse, drive fatigued. 
Four states – California, Arizona, New Mexico and Texas –  make up the I-10 Corridor Coalition, and as a team are working to find a solution. They're asking commercial drivers and those in the trucking community to complete a survey to understand what parking challenges are faced along the corridor and help plan a system to help. You can take the truck parking survey here. 
Survey answers will help drive the creation of a Truck Parking Availability System (TPAS), which will monitor open truck parking spots at rest stops along the corridor, and provide this real-time information to truck drivers. Once created, electronic signs would display the number of open parking spaces at 37 public truck stops and rest areas from California to Texas. 
In Arizona, the Department of Transportation is planning to add these improvements at four rest areas along I-10 at locations on both the eastbound and westbound sides of the highway. These include the Bouse Wash, Ehrenberg, Texas Canyon and San Simon rest areas.
Don't delay! The survey closes Oct. 30, 2020.
For more information about the survey, the I-10 truck parking availability system project or the I-10 Corridor Coalition, visit I10connects.com.