When it comes to protection from the heat, we can all learn from highway crews
When it comes to protection from the heat, we can all learn from highway crews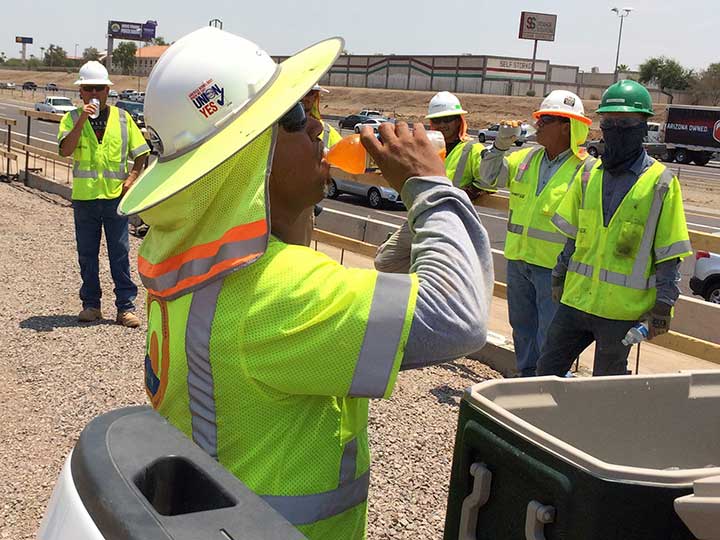 By Caroline Carpenter / ADOT Communications
If anyone knows how to beat the heat, it's those who work outside for a living. With an excessive heat warning in effect for desert areas, take a cue from this South Mountain Freeway worker pictured above and be prepared when you leave your house.
Always have plenty of extra water with you, and it's not a bad idea to put it in a cooler with some snacks. Most highway workers also wear sunscreen, a big hat and loose-fitting light-colored, breathable clothes.
Many of us go from an air-conditioned house to air-conditioned vehicle, but you never know when you may get stuck on the highway. Your car could break down, or there may be an unexpected road closure. In addition to water and proper clothing, make sure you're also carrying:
Fully charged cellphone
A flash light with extra batteries
Safety flares
Battery cables
Extra radiator water, especially if you're traveling in hot weather and/or driving on highways with dramatic uphill climbs
A first-aid kit that includes pain relievers and any necessary prescribed medications
Snacks
A road map
Visit the ADOT website for additional tips on driving in extreme heat. And, once the temperature drops, our Know Snow tips will get you through the winter.