Win Holden reflects on 18 years as Arizona Highways publisher
Win Holden reflects on 18 years as Arizona Highways publisher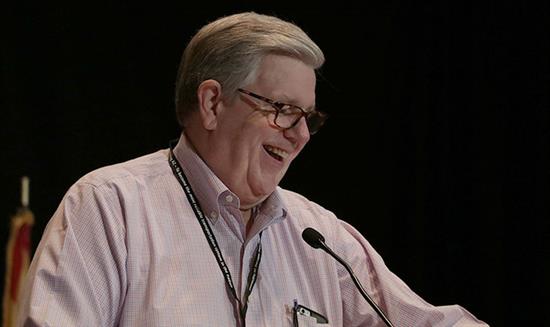 EDITOR'S NOTE: As of this week, Kelly Mero becomes the seventh publisher in the nearly 100-year history of Arizona Highways, the tourism-oriented magazine produced by the Arizona Department of Transportation. In this post, his predecessor, Win Holden, reflects on the 18 years he spent as publisher. Holden is shown above serving as emcee at an ADOT event, a role for which he was inimitably well-suited.
By Tom Herrmann / ADOT Communications
"Don't screw it up."
Arizona journalism legend Hugh Harrelson shared those words with Win Holden when Holden was named publisher of PHOENIX magazine in 1990. Harrelson at the time was publisher of Arizona Highways magazine, a role that Holden would assume in 2000.
Even if this advice was no doubt offered in jest, Harrelson would have had no cause to worry about Holden's prospects at PHOENIX magazine or at Arizona Highways.
Under the leadership of Holden, who retired June 30 after 18 years as publisher, Arizona Highways has been one of the most respected and widely read tourism publications in the country. Holden is succeeded by Kelly Mero, the magazine's associate publisher and director of sales and marketing since 2004.
It wasn't always easy. Like Harrelson, who took the helm in 1982 when the magazine was losing circulation and revenue, Holden became publisher at a difficult time.
"The financial condition of the magazine 18 years ago was dire. It took a committed effort by the entire staff to make some tough decisions such as outsourcing the customer service and product pick-pack-ship functions," Holden said. "The balance sheet was very anemic, and we had to undertake a strategic effort to pare costs but, more importantly, find sustainable new sources of revenue."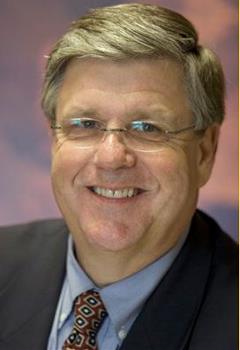 Today, the magazine has more than 200,000 readers in all 50 states and countries around the globe.
In addition to the popular Arizona Highways calendar, it's added guidebooks and scenic collections, among other products. It's licensed the Arizona Highways name to tourism-oriented businesses such as the airport gift shops and Arizona Highways Television.
An Arizona Highways specialty license plate has generated more than $3 million since its debut in 2009, and managing Grand Canyon State Logo Signs, a program that provides advertising space on blue signs along freeways, has raised more than $5 million.
Few people realize the magazine gets no state funding. "When I speak to groups all over the state, the fact that we do not receive one dime of funding from the state general fund or tax revenue is a major 'Aha' moment," he said.
Holden has been a supporter of Arizona tourism since the 1970s, when he worked in advertising. The Arizona Lodging & Tourism Association recently honored Holden with its Lifetime Achievement Award for service and dedication to travel and tourism. In 2014, Holden received the Tourism Legacy Award at the Arizona Tourism Unity Dinner.
What has he enjoyed most as publisher? Seeing an advance copy as each new issue has come off the press.
"I get a sneak peek and lose myself in the beauty and grandeur of the Grand Canyon State each and every month. That alone is a tremendous perk," he said. "Working with such a talented staff is a true privilege and I will miss that aspect of my job every day during my retirement."