Work zone awareness is needed at all times
Work zone awareness is needed at all times
By Doug Nintzel / ADOT Communications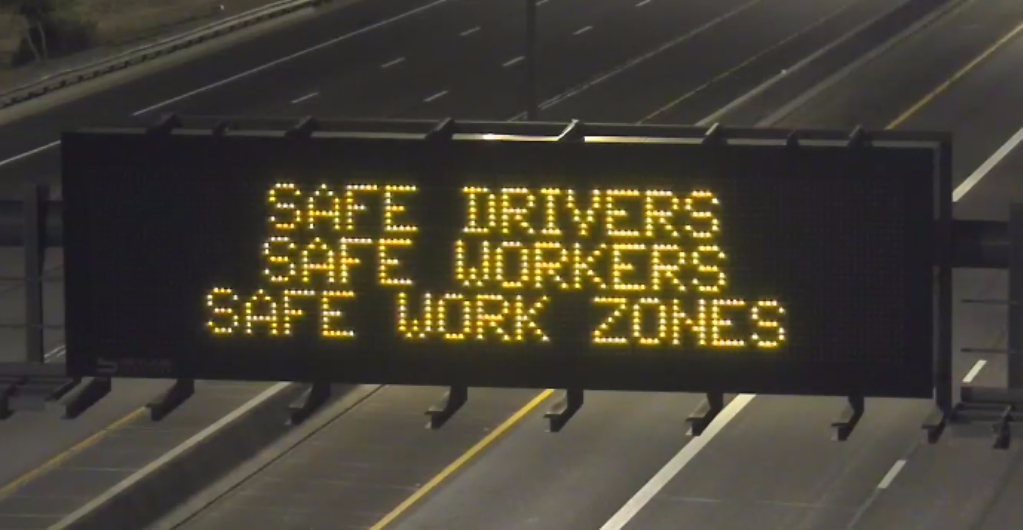 As transportation departments and other safety organizations across the country wrap up this year's National Work Zone Awareness Week (NWZAW), we truly hope that the emphasis on this life-and-death issue stays with you at all times when you're behind the wheel.
The national event, held April 26-30, provided ADOT with an opportunity to place a spotlight on dangers associated with traffic traveling through work zones – not just on our state highways but also local streets in communities across Arizona.
We want to thank media outlets who provided coverage of NWZAW, including live reports from an I-17 work zone where the freeway bridge over Central Avenue in Phoenix is being reconstructed. It was great to see TV traffic reporters here in the Valley taking part in "Wear Orange Day" on Wednesday as part of the week's events.
Nearly a thousand fatalities occurred in 2019 in work zone-related crashes across the U.S., according to statistics provided by the Federal Highway Administration. The majority of those deaths involved drivers or passengers in vehicles.
Here in Arizona, law enforcement crash reports showed there were 15 work zone-related fatalities across the state in 2019. That number was 17 deaths in 2018. Last year ADOT lost one of its own, Frank Dorizio, who was struck and killed by a vehicle while he was setting up a sign along Interstate 10 in the Casa Grande area. 
These are the top reasons we ask you to take this issue to heart. You indeed could be a life saver by slowing down and staying alert when approaching any work zone.
If you were out on one of our Arizona freeways or highways during National Work Zone Awareness Week, you may have seen one of our safety messages, including "Give 'Em A Brake, Stay Alert in Work Zones." 
We're looking out for the men and women who work dangerous jobs in order to make things better as we move about the Grand Canyon State. But we're also looking out for you, and any passengers traveling with you. In turn, we depend on you to remember the importance of being careful well beyond this one week.