Note: A parent or legal guardian will be required to accompany a teen driver who is applying for a driver license. 
Before taking the road test the teen must have held an instruction permit for at least six months, or passed a written test if over 18. 
Where to take your road test
Road tests may be suspended due to weather or safety conditions.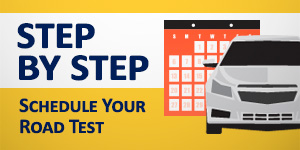 About your road test
You will drive a test route that has a variety of traffic situations. An examiner will ride with you and give you directions to follow. You will be observed and graded on specific actions and on your general ability to operate the vehicle safely. Examiner instructions will be in English.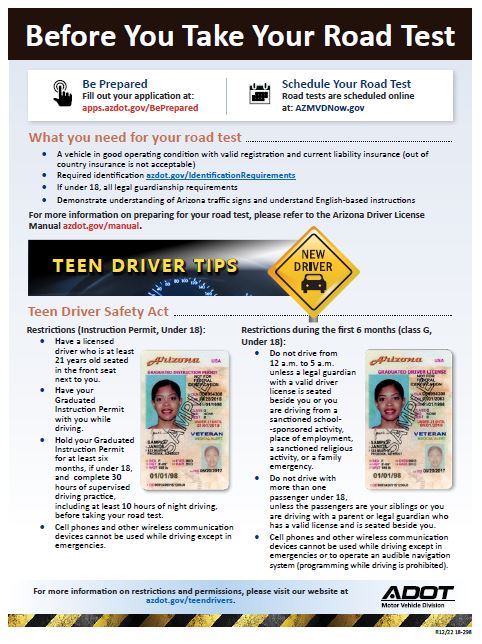 Commercial Vehicle Tests
Please note: Commercial driver license testing must be scheduled through the offices that provide the services. 
Motorcycle Tests