ADOT truck safety training expands to maquiladora industry
ADOT truck safety training expands to maquiladora industry
NOGALES – The Arizona Department of Transportation's first-of-its-kind international truck safety training program is adding another innovation to its resume: focusing instruction on commercial truckers from the maquiladora industry.
At the request of operators of border-area plants in Mexico making goods for export, ADOT's Border Liaison Unit recently offered its first International Border Inspection Qualification training session for the maquiladora industry in Hermosillo, capital of the Mexican state of Sonora.
"Expanding to maquiladoras demonstrates that our partners in Mexico see as much value in this safety training as we do," ADOT Director John Halikowski said. "Interest from the maquiladora industry also means the safety and economic benefits we have seen in this program's first year will multiply."
Maquiladora factories import certain material and equipment without duties or tariffs. Goods are assembled, processed or manufactured using that material and then returned to the U.S. The industry employs about 34,000 people in Sonora near the Arizona border.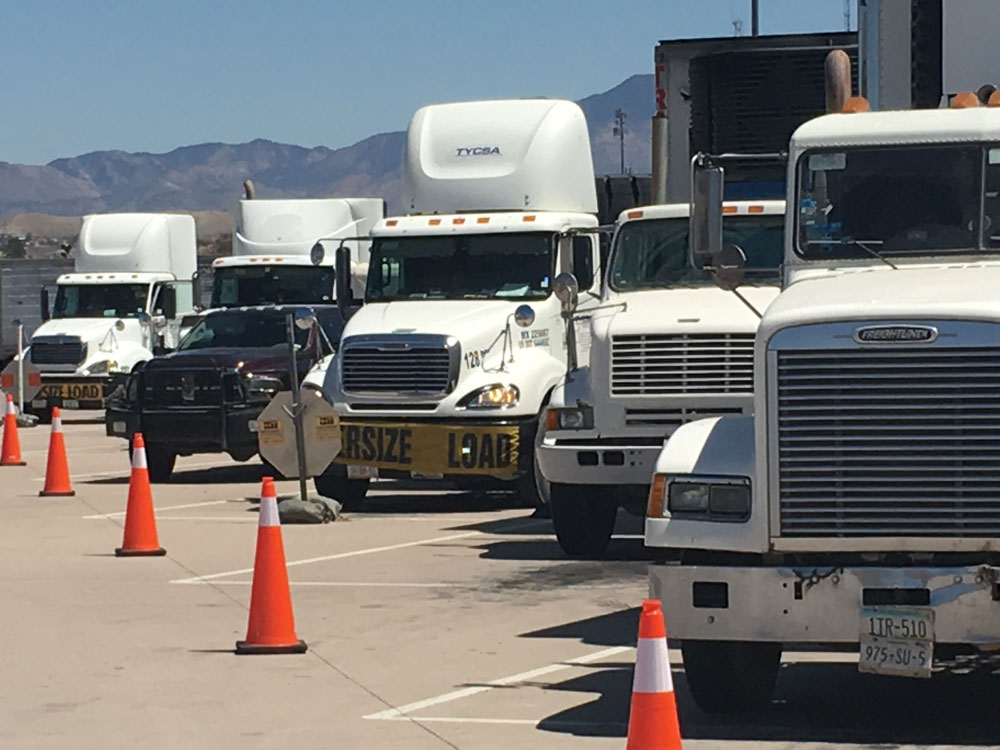 ADOT's Border Liaison Unit developed the International Border Inspection Qualification program to help make Arizona roads safer and to support international trade by training Mexican truck drivers and mechanics – in Mexico – about the safety regulations they must follow to drive on U.S. roads.
The 469 drivers who have completed the training since it began a little more than a year ago have crossed the border nearly 5,500 times but have had only 12 significant safety violations that required trucks to be stopped for repairs.
"Arizona is leading the nation in developing innovative ways to make our ports of entry safer and more efficient - it's been a priority for Governor Ducey since day one," said Juan Ciscomani, Senior Advisor for Regional and International Affairs to Governor Doug Ducey. "This kind of proactive approach implemented by ADOT and supported by the Arizona-Mexico Commission, under Governor Ducey's leadership, drives Arizona's border to move at the speed of business and supports international commerce in the state."
Following Commercial Vehicle Safety Alliance guidelines, which are the standard across the U.S., this training stems from ADOT's use of the Arizona Management System championed by Governor Ducey to have all employees continuously improve state agencies' value to their customers.
The Hermosillo session was the 18th held in Mexico since International Border Inspection Qualification training began in summer 2017.
The program also has expanded beyond locations near the Arizona border and Hermosillo, with training offered in Mexicali and Ensenada in Baja California and in Caborca, Sonora, at the request of trucking companies in those areas.
To learn more about ADOT's Border Liaison Unit and International Border Inspection Qualification training, visit azdot.gov/BLU.