Innovative techniques making I-40 bridge replacement faster
Innovative techniques making I-40 bridge replacement faster
PHOENIX – An Arizona Department of Transportation project replacing the Interstate 40 bridge at Meteor City Road is using innovative techniques that get the work done faster, limit inconvenience for motorists and reduce long-term maintenance costs.
This work, which began in mid-July, is creating abutments by putting in alternating layers of granular fill reinforced with synthetic material. It's ADOT's first use of this technique, known as a geosynthetic reinforced soil-integrated bridge system, to rebuild an overpass.
The approach makes it possible for a bridge replacement that ordinarily would take about six months to wrap up this fall.
Bridges constructed using this method have lower maintenance costs over their life spans and also fit more seamlessly into the roadway approaches, creating a smoother transition from road to bridge.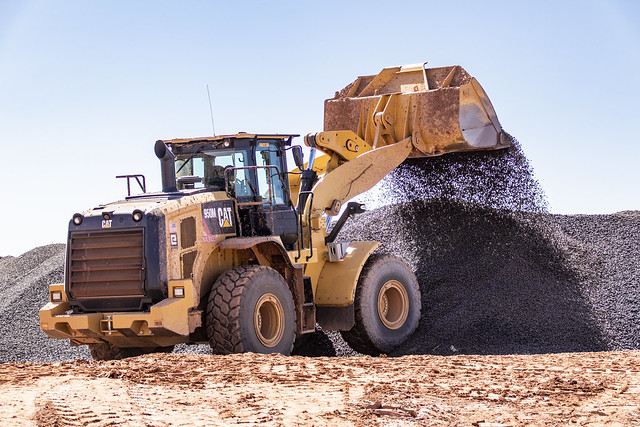 In addition, the project is constructing a new bridge deck using a polyester polymer concrete that can be placed and cured in a matter of days rather than weeks. This new type of deck provides similar performance with lower maintenance costs compared to a traditional concrete bridge deck.
This method of constructing bridge decks is not only a first for ADOT but for the state.
In addition to replacing the bridge, crews will also reconstruct the roadway approach to the bridge.
The current detour that takes I-40 traffic onto the Meteor City Road off- and on-ramps to move through the work zone will last through mid-August.
ADOT works to inform the public about planned highway restrictions, but there is a possibility that unscheduled closures or restrictions may occur. Weather can also affect a project schedule. To stay up to date with the latest highway conditions around the state, visit ADOT's Arizona Traveler Information site at az511.gov or call 511.