New Bell-Grand interchange takes you out to the ballgame
New Bell-Grand interchange takes you out to the ballgame
SURPRISE – When spring training baseball returns to Surprise Stadium on Saturday, fans will benefit from a new interchange at Grand Avenue (US 60) and Bell Road made possible by residents of Maricopa County.
In partnership with the city of Surprise, Federal Highway Administration and Maricopa Association of Governments, the regional transportation planning agency, the Arizona Department of Transportation began building the $41.9 million interchange after the Kansas City Royals and Texas Rangers headed off last year for the regular season. As ADOT planned, the new interchange is ready for the first pitch of 2017.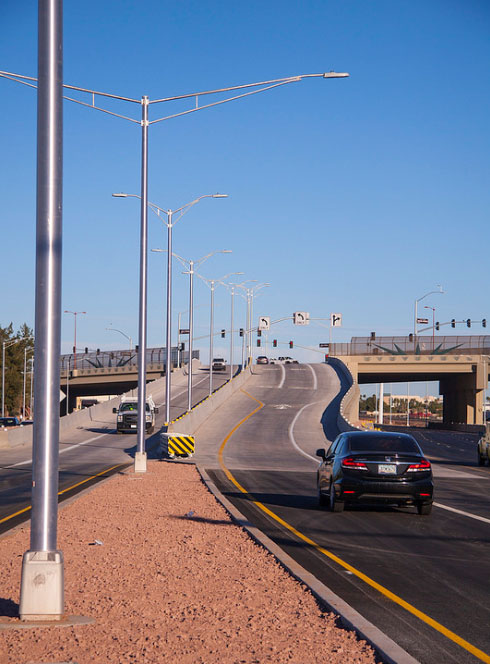 A bridge carrying Bell Road over Grand Avenue and the BNSF Railway tracks opened in November in time for the holiday shopping season. Ramps connecting the bridge and Grand Avenue opened earlier this month.
"What a difference a year makes," ADOT Director John Halikowski said. "Residents and businesses in Surprise, as well as those heading out to enjoy spring training baseball,are seeing how a transportation system improves the quality of life in a community and in this region." 
Finishing touches on the project are scheduled to be completed in early March, when crews replace temporary lane stripes on fresh pavement with permanent striping and complete landscaping and drainage work.
The project is funded as part of the Maricopa Association of Governments' Regional Transportation Plan approved by county voters in 2004. Funding sources include a countywide half-cent sales tax for road and transit improvements as well as the Phoenix region's share of federal and state transportation funds.