Closure of Bell Road near Grand Avenue starts this weekend
Street closure will allow faster construction of overpass
March 29, 2016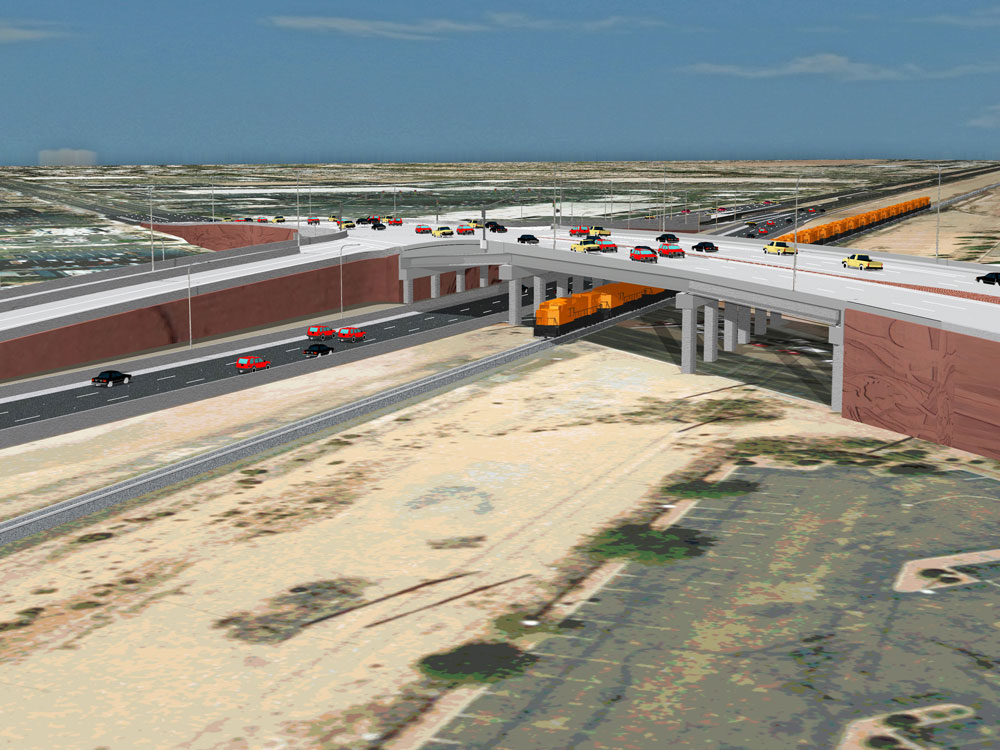 PHOENIX – A section of Bell Road near Grand Avenue (US 60) in Surprise will be closed for six to eight months starting Friday night (April 1) for faster construction of a bridge that will improve traffic flow and reduce congestion in the area, according to the Arizona Department of Transportation.
When it opens later this year, the new Bell Road overpass will allow drivers to travel over US 60 and the BNSF Railway tracks and connect with US 60 via new ramps.
The closure of Bell Road between West Point Parkway and 134th Drive starts at 10 p.m. Friday. While the closure is in place, Bell Road traffic will be directed to a primary detour route along Dysart, Greenway and Litchfield roads.
The overpass construction is part of an ongoing $41.9 million project to significantly enhance connections between the two roadways. Access to local businesses located closest to the Bell-Grand intersection will be maintained while construction is underway.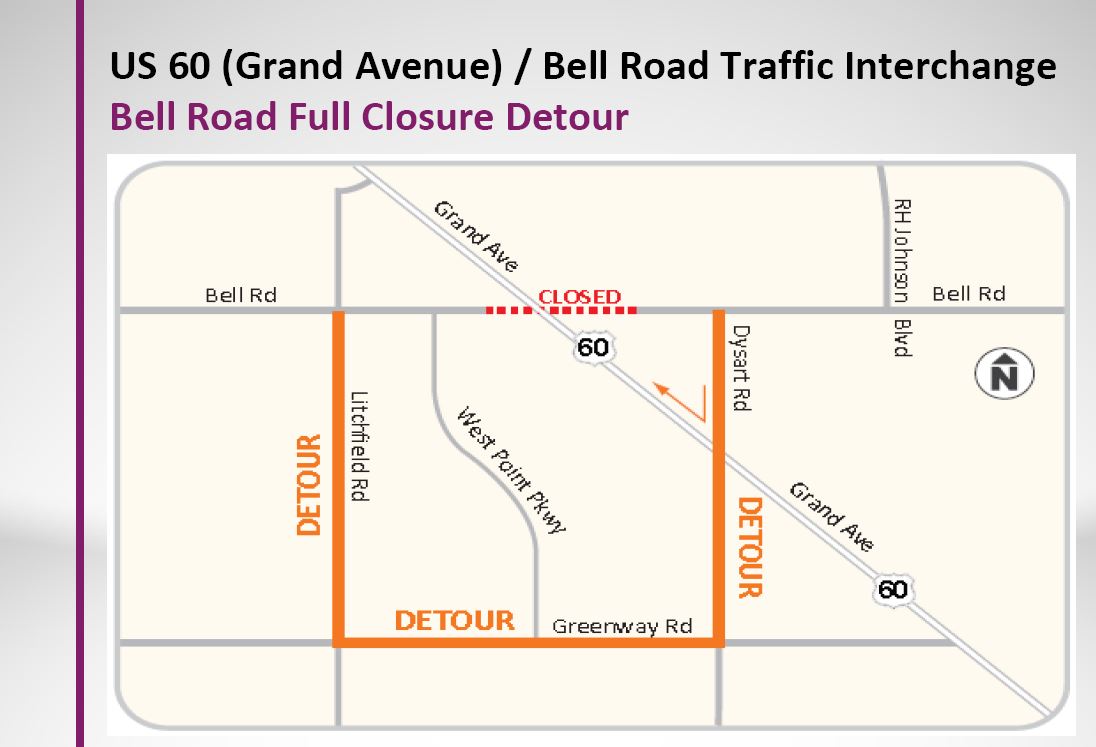 The full closure of Bell Road, timed to start with the end of the Cactus League season at Surprise Stadium, will shorten construction by several months. ADOT's accelerated schedule means Bell Road will be reopened in time for the holiday shopping season in November.
Initial project work, which started in January, has focused on Grand Avenue. Grand Avenue will remain open to traffic at most times while Bell Road is closed. Any necessary closures of Grand Avenue are currently planned at night or on weekends.
When the new interchange is completed, on- and off-ramps located along the center median of Grand Avenue will connect with the Bell Road overpass. The entire 14-month project is due for completion by spring 2017.
ADOT and the prime contractor on the project, Coffman Specialties Inc., have been working with the city of Surprise and other local organizations on public outreach and traffic-access plans in support of local businesses located in the area of the Bell Road closure.
Additional law enforcement officers will patrol the area while the Bell Road closure is in place. Drivers are urged to obey traffic signage as well as posted speed limits.
The US 60 (Grand Avenue) and Bell Road Interchange project is part of the Maricopa Association of Governments' Regional Transportation Plan approved by county voters in 2004. Funding sources include a county half-cent sales tax for transportation projects and the MAG region's share of federal highway funds.