Huge reduction in overtime hours with schedule changes at MVD Tucson offices
Arizona taxpayers see more bang for their buck
February 7, 2017
PHOENIX – What difference can half an hour make? A huge one when it results in an 80 percent reduction in employee overtime.
The Arizona Department of Transportation Motor Vehicle Division has seen major savings in those payroll costs since modifying the operating hours at its three Tucson-area offices. This change was brought about by MVD implementing Lean management techniques, part of the Arizona Management System, that empower employees to find ways to improve the customer experience.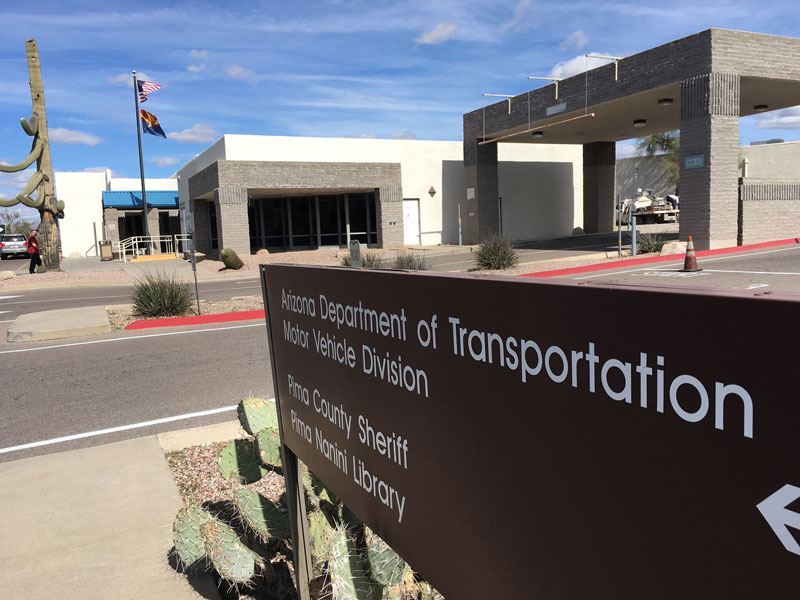 In June 2016, Tucson MVD offices changed their opening time from 8 a.m. to 7:30 a.m. to better serve customers who arrive early and line up prior to the doors opening.
The earlier office opening time helps customers who want to get their business done early in the day and also allows management more flexibility when scheduling employees. Because of that flexibility, the number of employees available to serve customers is more consistent throughout the day and transactions are conducted more efficiently. That in turn results in fewer MVD staff working after closing time to finish various tasks, vastly reducing overtime costs. In the six months since making the change, overtime hours have dropped 80 percent when compared to the same time period a year ago.
"This is a great win for our customers, our employees and the taxpayers of Arizona," said MVD Director Eric Jorgensen. "Because of the Lean management initiative championed by Governor Ducey, MVD is empowering its employees statewide to come up with ideas that provide a financial benefit as well as improved customer service."
He added, "Tucson MVD employees now don't stay late at work nearly as often, which means more time for themselves and their families. And our customers spend much less time at an office with overall wait times dropping by a statewide average of about 20 minutes. This is another way we're getting people out of line and safely on the road."
For more information on Tucson office locations visit: azdot.gov/mvd.