Connect with ADOT through Facebook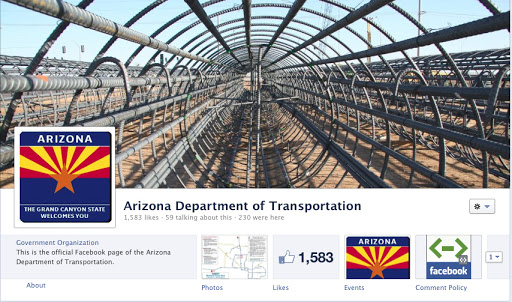 We love using this blog to connect with you.
It's a great tool for sharing project updates, educational series, videos and even the occasional top 10 list.
But, we also love our Facebook page and just wanted to make sure you know about it...
Over on the ADOT Facebook page you can find all sorts of photos, travel advisories, updates on ADOT/MVD services and a few fun challenges. (Think you know the state? We regularly ask our Facebook friends to test their knowledge of Arizona with our "Where in AZ??" series.)
It's also a place where we get to have conversations and answer transportation questions from the public.
So, what are you waiting for? Go check it out – and maybe even "like" us if you haven't already!