ADOT report examines relationship between land use and congestion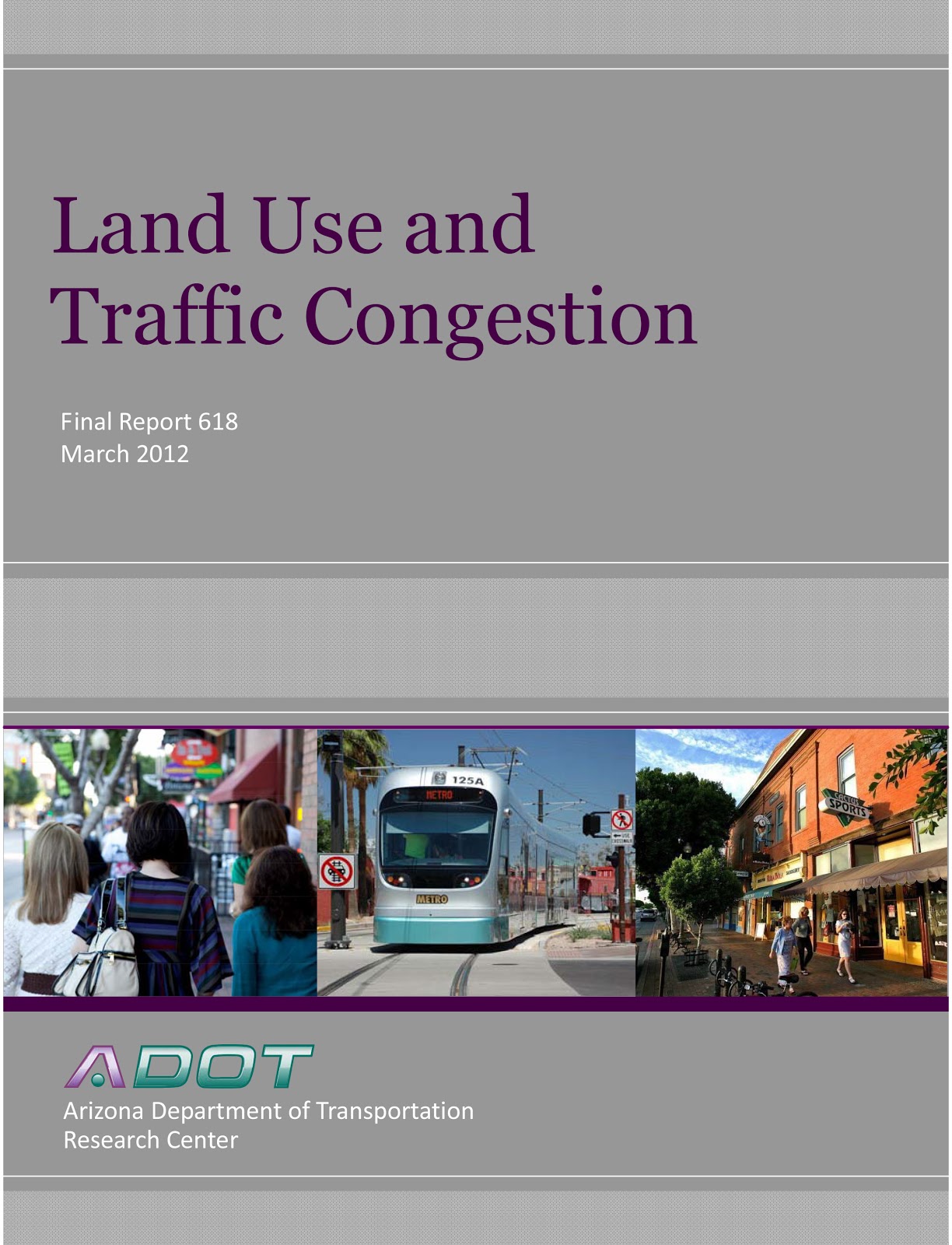 ADOT's Research Center recently published an interesting new report that takes a closer look at the relationships among land use, transportation and gridlock…
The report, "Land Use and Traffic Congestion", makes a few important discoveries, including:
Residents of some higher-density neighborhoods in the Phoenix metropolitan area drive substantially less than similar residents who live in lower-density and automobile-dependent suburban neighborhoods. The study finds that urban dwellers drive about a third fewer daily miles than their suburban counterparts.
Roadways in more compact, mixed and multimodal communities tend to be less congested. This is due to fewer vehicle trips, particularly for local errands, more travel by walking or the use of public transit, and because the more connected street networks offer more route options, so traffic is less concentrated on a few urban arterials.
The report also shows that compact, mixed-use, pedestrian-friendly development has significant transportation benefits for communities

–

that's important to note. Since most land use decisions happen at the local level, ADOT is stepping forward to build strong land use partnerships by engaging our local and regional partners and stakeholders, so decisions are made proactively and collaboratively.
Moving forward…
This research report helps ADOT identify and define challenges and solutions surrounding land use. It also serves as a tool as ADOT moves forward to develop and implement Smart Transportation policies that will allow the agency to meet Arizona's growing transportation needs.
"ADOT, like many state departments of transportation, recognizes the relationship between transportation and land use decisions," said ADOT Director John Halikowski. "Through a concentrated effort to better link transportation planning and land use planning, we can support economic growth and create jobs, meet demand for quality of life and livability in communities, be better stewards of our natural environment, and manage our financial resources more efficiently."