State highways open over Labor Day weekend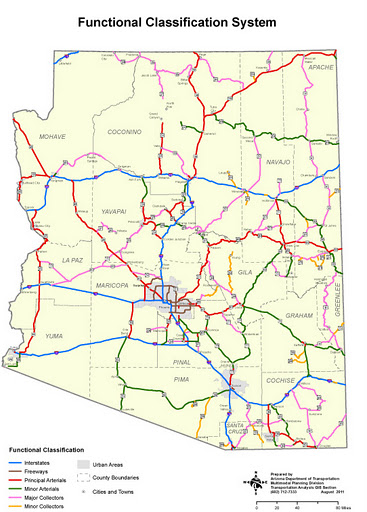 Taking a road trip this Labor Day weekend?
If you are, you'll be happy to know you won't face any construction-related closures as you drive along state highways!!
That's right – no construction closures are scheduled along Phoenix-area freeways or other state highways during the holiday weekend. In fact, crews will wrap up any ongoing work by this afternoon.
Some existing work zones will remain in place and drivers are urged to use caution in areas where reduced speed limits and lane changes will be in place. Those locations include I-17 work zones for interchange improvement projects at Cordes Junction and Munds Park.
Drivers are reminded to "expect the unexpected" and understand that they may encounter unscheduled closures due to crashes or other incidents. ADOT and the Arizona Department of Public Safety recommend packing extra supplies, including drinking water, in case of an unscheduled restriction.
Eight people died in crashes on state highways and local roads over the Labor Day weekend last year and 11 people died the year before. Driver behavior is the key factor when it comes to highway safety. In addition to buckling up and never drinking and driving, motorists are urged to obey speed limits, avoid distractions and exercise patience while out on the road.
Getting a good night's rest before traveling and checking your vehicle, including tire pressure, are other safety steps that drivers should take. You should also be prepared for possible changes in weather conditions.
Before starting out on a trip, drivers are encouraged to check highway conditions online at az511.gov or by calling 511.