Shoe Tree near SR 87 is an Arizona curiosity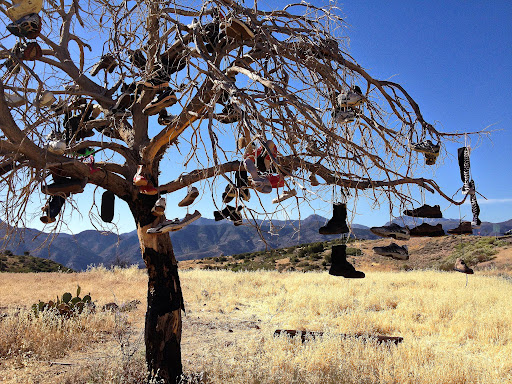 The "mystery tree" on I-17 still has us baffled, so imagine our bewilderment upon seeing these photos of a shoe tree off of State Route 87, south of Payson.
That's right – there's a literal shoe tree just sitting alongside the road!
And, our Arizona shoe tree isn't the only one, at least according to roadsideamerica.com – a site devoted to the oddities found along America's highways.
There are shoe trees all across the country … who knew?
So, are we the only ones who have never heard of, or seen a shoe tree before? Have you come across the Arizona shoe tree?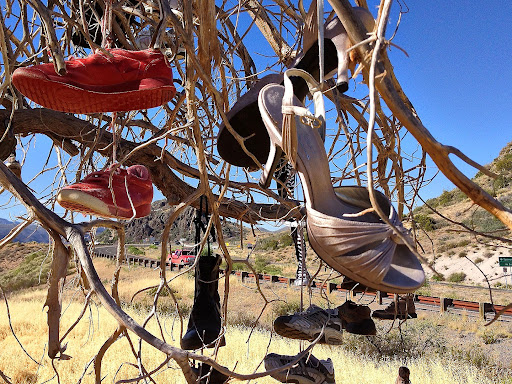 Maybe you've thrown a pair of your own sneakers up on those branches?
Let us know in the blog comments or on our Facebook page … and, while you're at it, tell us about any of your favorite Arizona roadside curiosities.
Editor's Note: The Arizona Department of Transportation will remove any object within the ADOT right of way that presents a hazard. ADOT reminds drivers that highway shoulders are for emergencies only, and parking on them for any other reason is hazardous.