Better safe than sorry during summer road trips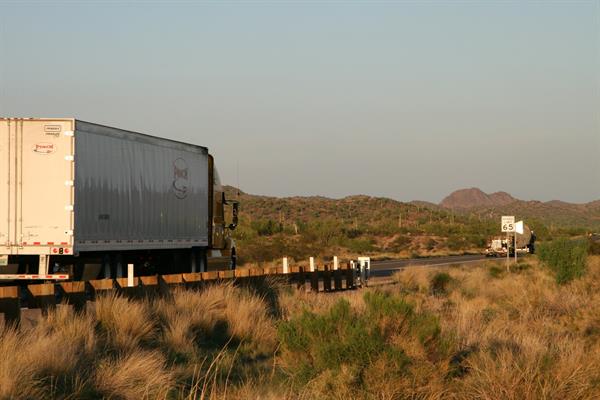 Summer travel is all about having fun and exploring, but it pays to keep safety in mind when you hit the road. Here are some tips to make summer trips more enjoyable:
BEFORE YOU LEAVE
Check the condition of tires, brakes, lights and turn signals. Replace tires that are worn or have cracks or bubbles. Maintain the proper tire pressure and check fluid levels.
Carry an emergency kit including bandages, antibacterial soap/wipes, antibiotic cream, flashlight, fresh batteries and any necessary medications.
Get your rest before driving. Drowsy driving is hazardous.
Check roadway and weather conditions by calling 511 or visiting az511.gov.
Carry a fully charged cellphone and charger.
WHEN DRIVING
Make sure everyone in the front and back seats is properly restrained and that small children are in the appropriate car seats or booster seats. No exceptions.
Avoid speeding and reduce speed when roadway or weather conditions warrant.
Don't text or talk on handheld devices. Give the phone to a passenger or turn it off. If you must use a phone for a call, use a headset or speaker. To text, pull over and park in a safe place.
Avoid alcohol and anything else, including legal and illegal drugs, that can impair your driving.
Be considerate of other motorists, pedestrians and bicyclists. Avoid any kind of racing or aggressive driving.
Be mentally prepared to face unexpected conditions and challenges, such as blowing dust and monsoon storms. Stay calm, slow down or pull off the road and seek assistance if needed. Visit pullasidestayalive.org for tips on dust storm safety.
Enjoy your summer trips. Just keep in mind that it's better to be safe than sorry.