Study Goals and Objectives (ASBIMP)
Study Goals and Objectives (ASBIMP)
Study Goals and Objectives for the Arizona‑Sonoran Border Infrastructure Master Plan (BIMP).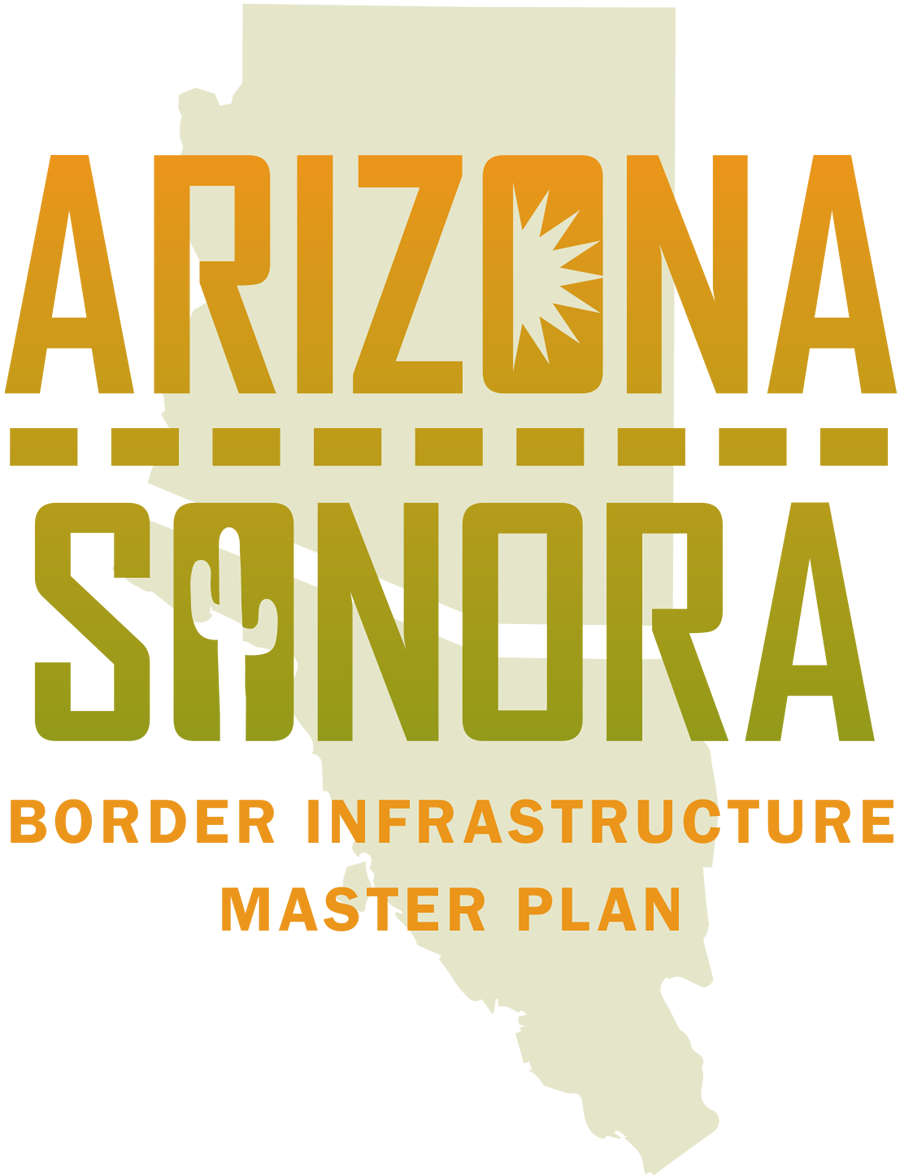 Increase understanding of the LPOE and transportation planning processes on both sides of the border.
Engage relevant binational stakeholders in a process to ensure ongoing participation in the planning of LPOE projects and related transportation infrastructure improvements in the border region.
Update the 2013 BIMP to reflect current realities and priorities for identifying, prioritizing, and promoting LPOE and related transportation projects and services.
Increase understanding of the importance of border trade and mobility in Arizona and Sonora.
Update the existing processes to encourage and facilitate continued dialogue among relevant international stakeholders that will promote coordination on current and future projects, especially through coordination of planning and programming processes adopted and pursued by study participants/partners.
The project team began collecting and reviewing data in late 2021 and will continue into 2023. The plan will be approved in mid-2023. Data on existing conditions in the study area and projections for future conditions are currently under development. Site-specific information on operations and infrastructure at each LPOE will also be updated.  
The identification of potential challenges that may arise within the border-related transportation networks (roadways, rail, and LPOEs) and development process of the BIMP will lead to ideas about improvement strategies. The challenges addressed earlier will be among the considerations for new and improved infrastructure and strategies. The BIMP will include a list of prioritized near-term and long-term transportation projects and strategies for the border region.  
The BIMP will compile all results into a comprehensive and integrated plan for phased improvements to LPOEs and related transportation facilities. This plan will be used by the cities in the border region, the states of Arizona and Sonora, and the federal governments in the United States and Mexico for planning, funding, and development of necessary infrastructure for the border region. Operational improvements and strategies may also be recommended.