State Route 287/79B Roundabout in Florence
State Route 287/79B Roundabout in Florence
Overview
The Arizona Department of Transportation, in cooperation with the town of Florence and Maricopa Association of Governments (MAG), will begin a project to reconstruct the intersection of State Route 287 and SR 79B with dual roundabouts. 
Key elements of the project include:
Constructing a multiple-lane roundabout at SR 287/SR 79B
Constructing a single-lane roundabout at SR 79B/Florence Heights Drive
Realigning the west end of Florence Heights Drive
Reconstructing local streets and driveways within the project limits
Constructing new sidewalks and multi-use pathways to improve accessibility 
Installing new curb and gutter and stormwater systems including retention basins within the project limits 
Replacing and improving roadway lighting
Adding aesthetics include decomposed granite, decorative median paving and town entry monument
Work is tentatively scheduled to begin in late summer 2022, with the majority of the work completed by January 2023.
Traffic Restrictions
SR 287 and SR 79B will remain open throughout construction with at least a single lane in each direction, with the following exceptions:
SR 79B south of SR 287 will close for approximately seven weeks. Traffic will be detoured through Florence using SR 79B (Main Street and Butte Avenue).
The west end of Florence Heights Drive will close for approximately 10 weeks. Businesses and residences will remain accessible from SR 79, Elizabeth and Orlando streets
Overnight closures may be scheduled between 9 p.m. and 5 a.m. weekdays and 10 p.m. and 5 a.m. on weekends.
Businesses within the work zone will remain accessible, but alternate accesses may be used at times.  
Advance notice will be provided for traffic restrictions and changes described above.
Fact Sheet;
---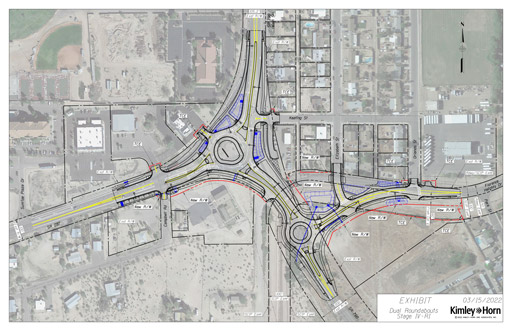 View Detailed Roundabout Layout
---
Detour Map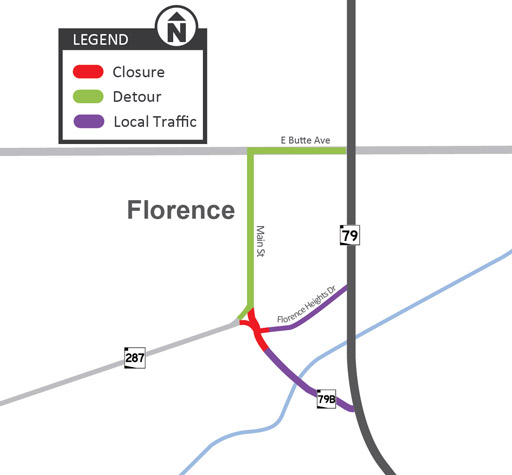 ---
How to Drive a Roundabout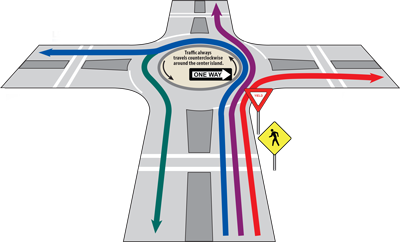 Stay Informed

By email: Subscribe to receive project updates and traffic alerts.
By phone: Call the ADOT Bilingual Project Information Line at 855.712.8530.
Online: Submit a question or comment through the ADOT website. Visit azdot.gov/Contact and then select Projects from the dropdown menu.