Throwback Thursday: Keeping the lights on
Throwback Thursday: Keeping the lights on
By David Rookhuyzen / ADOT Communications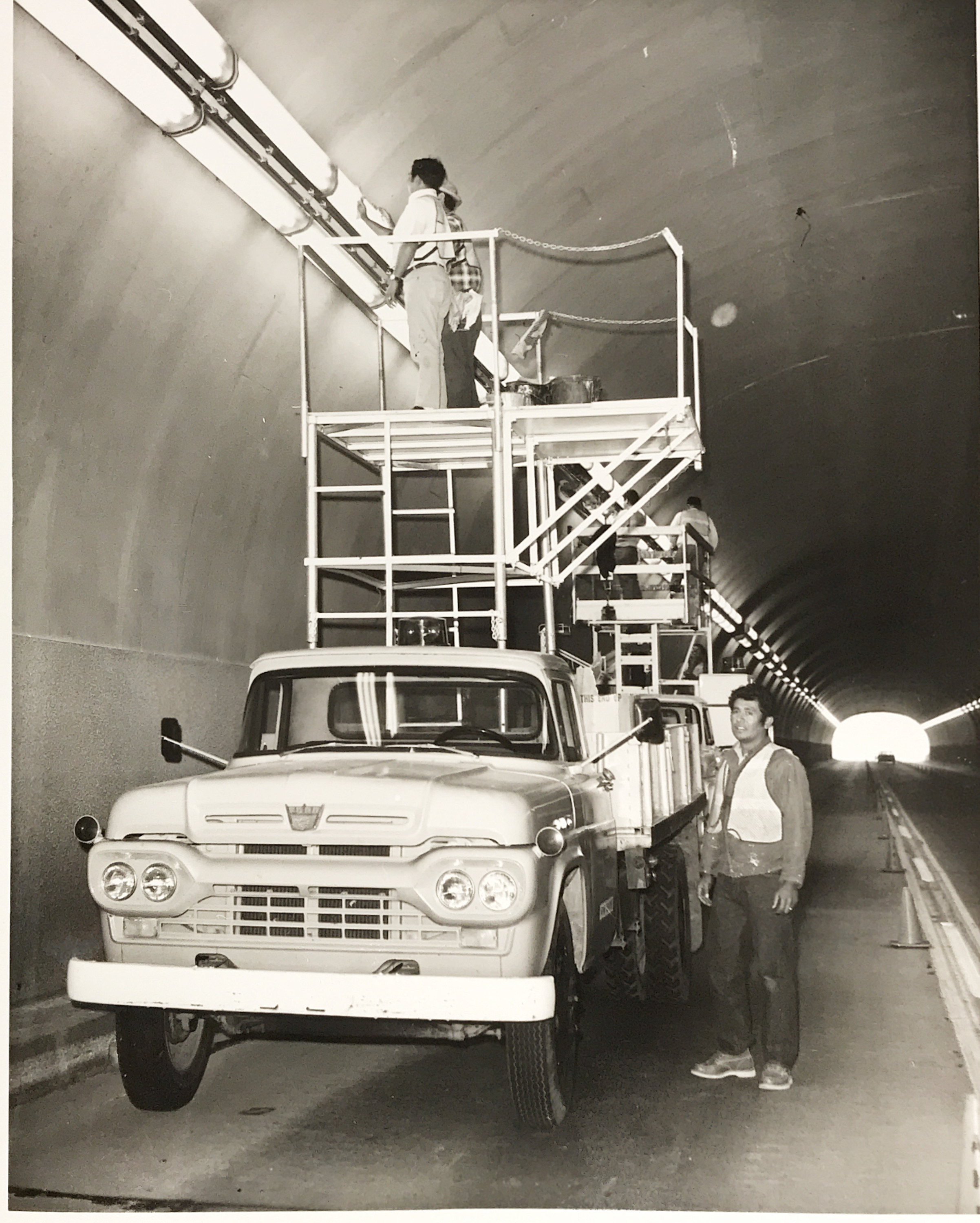 When was the last time you had to climb up on top of a chair to change a light bulb?
Sure, that pesky hallway light is a pain to replace, but it's your place and someone has to keep the lights on.
We feel for you. That's why we chose this photo from nearly 50 years ago of crews doing something similar, checking and cleaning the fluorescent lights of a tunnel from on top of truck-mounted scaffolding. 
To be perfectly honest, we don't know which tunnel this is. We've looked at it every which way and still our best guess is it could be either the Queen Creek Tunnel, on US 60 between Superior and Miami, or the Mule Pass Tunnel on State Route 80 just before Bisbee. The only note on the photo simply says "Tunnel light cleaning October 1971."
If it is the Queen Creek Tunnel, then the whole lighting system you see here was replaced in 2016 when we put in a light-emitting diode, or LED, lighting system to improve visibility and save on energy.  
Tunnel cleaning is still a regular part of ADOT's highway maintenance. Most noticeably is that four times a year crews will spend a night cleaning each direction of Interstate 10 as it passes through the Deck Park Tunnel, including making sure the lights are working. As you can see from this video from several years ago, today we have the advantage of using pressure washers and bucket trucks to reach those high places.