A flowery blog for the merry month of May
A flowery blog for the merry month of May
By John LaBarbera / ADOT Communications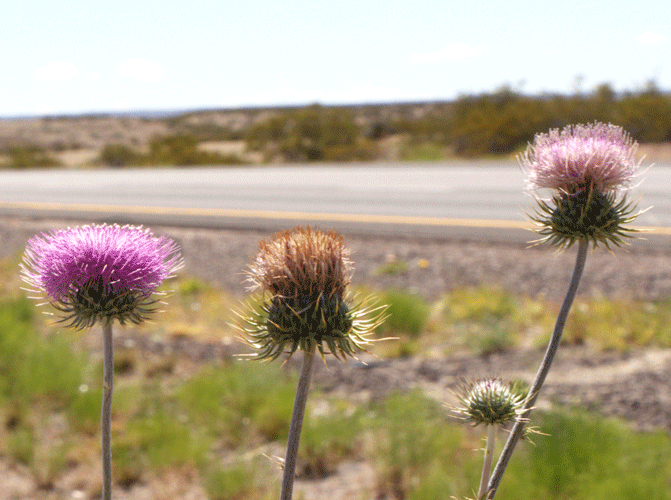 You know the old saying: April showers bring May flowers. Well, most of Arizona didn't get much in the way of showers this April, but since May is finally here, it naturally got us thinking about flowers…the only way we know how.
Did you know that several Arizona highways can bring you into locales named for various types of flora? 
Let's start with an easy one. State Route 87 passes through the community of Sunflower. You'll find it about halfway between Payson and Mesa. Farther north on State Route 87 are the neighboring communities of Pine and Strawberry.
Speaking of pine, it's quite prolific in the northern part of our state. On State Route 260, you will pass by Pinedale, Pinetop and Indian Pine.
Being Arizona, it's no surprise that motorists may see cactus-themed names on their travels. US 191 features a locale south of Stafford called Cactus Flat. And the small community of Cactus Forest lies just south of Florence on State Route 79.
Speaking of Florence, that name itself comes from the Latin florens, meaning blossoming, flourishing.
Lastly, there is Cactus Road, a street that covers 36 miles across the Valley, crossing Loop 303, Loop 101 (twice!), I-17 and State Route 51.
While not a specific genus, you'll pass through Flower Pot on Interstate 17 near the junction of State Route 169. Further up I-17, you can take a detour on State Route 260 and soon find yourself in the City of Cottonwood. Of course, Cottonwood was named after the various hard to distinguish trees and shrubs that pop up ubiquitously in the Verde Valley.
The historic Route 66 name lives on in the northwestern part of our state. Turn onto State Route 66 from Interstate 40 and pass through the village of Hackberry, which was named for the nearby Hackberry Mine which, in turn, was named after the hackberry tree.
Finally, take a trip on Interstate 8 and visit Dateland, home of the famous date shake.