New report details long-distance, rural travel
New report details long-distance, rural travel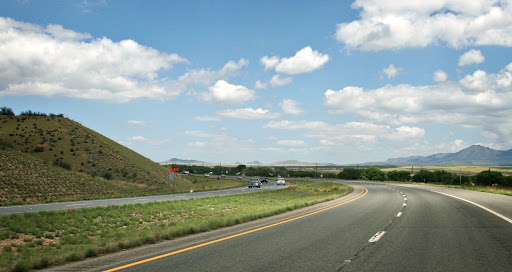 When developing a future route, ADOT planners don't just guess where the road should go. Instead, they depend on detailed data and planning analysis tools to make their decisions…
One of those tools – the travel demand model – is something we've blogged about before. To refresh your memory (it has been about a year, after all), here's how we described it then:
A travel demand model consists of a series of interlinking computer programs that use statistics and demographic information to forecast current and future transportation system conditions. 
That means ADOT can plug in data – info like how many people live and work in various communities – and the model will forecast the trips taken by drivers and transit passengers, where they're going and what roads and transit services are being used. Basically, it gives planners a good idea of what future traffic patterns might look like.
In that post, we also stated that the key to better, accurate modeling is better and accurate data, which is why a recent report from the National Cooperative Highway Research Program is so significant.
Long-Distance and Rural Travel Transferable Parameters for Statewide Travel Forecasting Models
According to ADOT Director of Transportation Analysis Keith Killough, this new report provides "a compendium of data collected from various sources, on long-distance and rural travel."
Those two segments are typically tough to address because, according to the report, many statewide models are built on practices originally developed for forecasting in urban areas.
"Information describing these markets, and how they vary from state to state, is sparse and many states do not have the resources to initiate original data collection to develop a set of model parameters. Yet these same states have a pressing need to have confidence in reasonable data for personal rural and long-distance travel," the report states.
Killough, who served as chair on the NCHRP project panel for this research, says the report utilizes data from a multitude of national household transportation surveys, also known as travel diaries. These surveys contained questions on travel purpose, number of trips and demographic data like household income, autos available, number of workers, etc.
How the results will be used and the importance of modeling
The data in this report will help states that do not have travel demand models to develop them, according to Killough. States like Arizona that do have travel demand models can use the data to validate and improve current models, which is an important key to reliable results.
"The main way that models help, is they let us avoid the problems that come with trial and error" Killough said.