Small town boasts a big piece of Arizona bridge history
Small town boasts a big piece of Arizona bridge history
Kathy Cline / ADOT Communications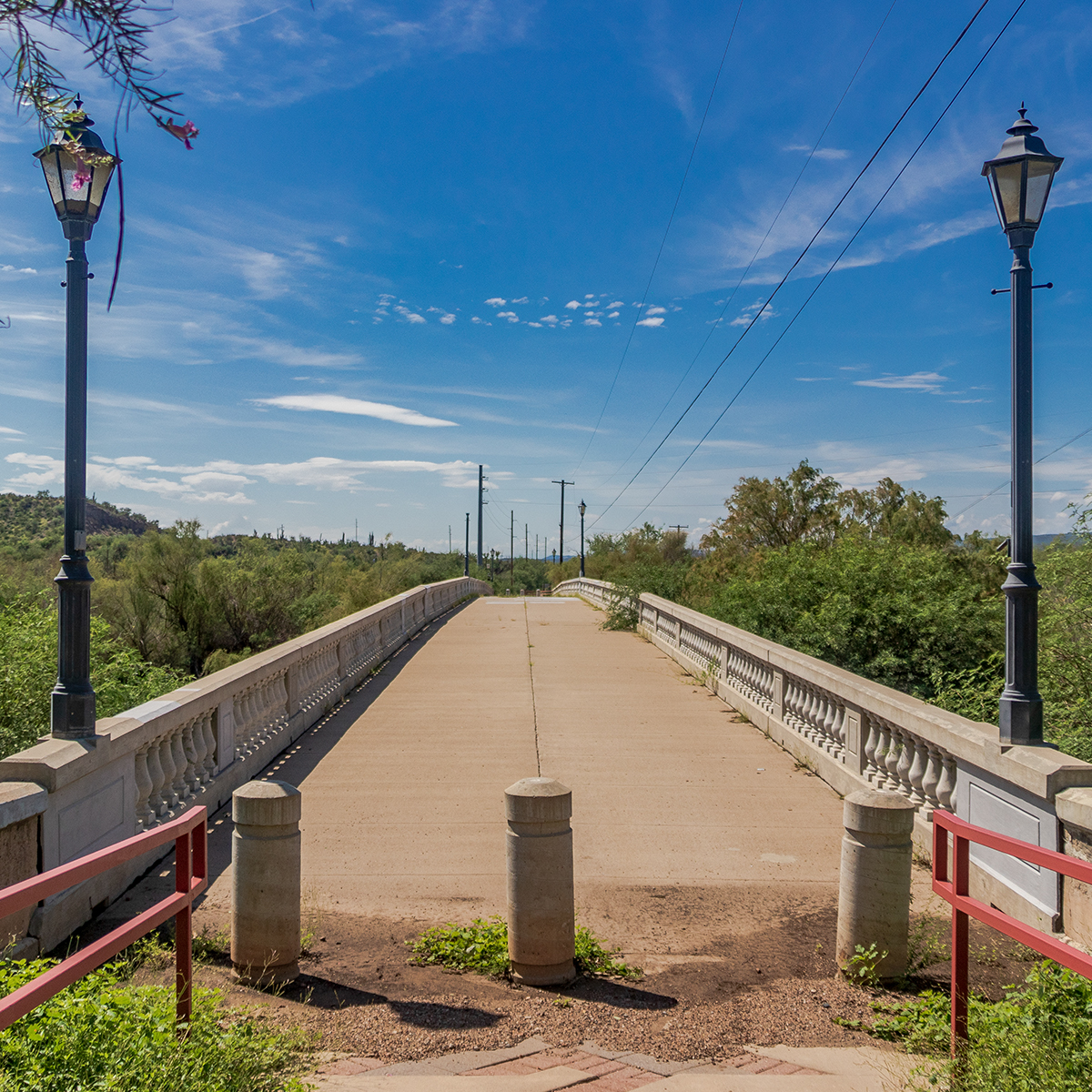 The town of Winkelman, on the border of Pinal and Gila counties, has a distinctive bridge claim to fame.
The Winkelman Bridge began life back in 1915, when the Pinal County Board of Supervisors appropriated $52,000 from a $500,000 bond issue to build it. Because Winkelman is located on the border of Pinal and Gila counties, Gila County agreed to pay half of the construction cost. At the advice of Assistant State Engineer T.M. Nichols, the structure would be built using multiple-span concrete arches.

In August 1915, R.V. Leeson, assistant engineer for the National Bridge Company, completed the drawings. As delineated by Leeson, the  structural type that would be use had been patented by Daniel Luten, with its distinctive horseshoe-arch profile.
In the fall of 1915, the construction bid was awarded to a Kansas company, Topeka Bridge & Iron Company, which finished the structure in November 1916. It's carried only local traffic since the construction of SR 177. In 1999 the Winkelman Bridge was restored with replicas of the original guardrails and is now a pedestrian-only structure.
The Superior-Mammoth Road was, for decades, an important route in Pinal County. The Winkelman Bridge is an important remnant of that route. In addition, the bridge is a great early example of the multiple-span Luten high arch and one of only 13 identified in Arizona that use these arches.