ADOT Kids - Designing a Freeway
ADOT Kids - Designing a Freeway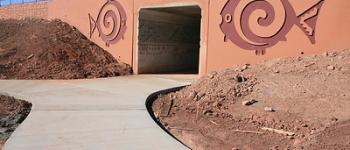 ADOT Kids Activity: How would you decorate a freeway?
Imagine the Loop 202 South Mountain Freeway without any designs on its bridges, ramps and sound walls? What drawings and colors would you use? What plants would line the roadway? This activity makes you the designer.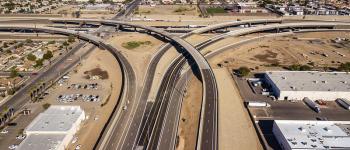 ADOT Kids: Videos to inspire South Mountain Freeway art
We've compiled videos from the South Mountain Freeway project to help inspire your art along the freeway.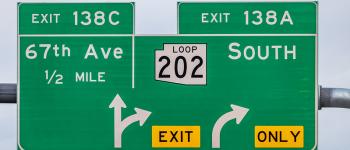 ADOT Kids: How well do you know the South Mountain Freeway?
Please take our quiz and then see how well your parents or friends can do.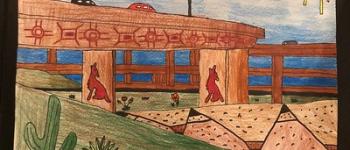 ADOT Kids: Your freeway designs and questions answered!
How long is the South Mountain Freeway? How wide are the lanes? How did we set the speed limit? ADOT Kids asked, and we answer. Plus we share everyone's freeway designs.