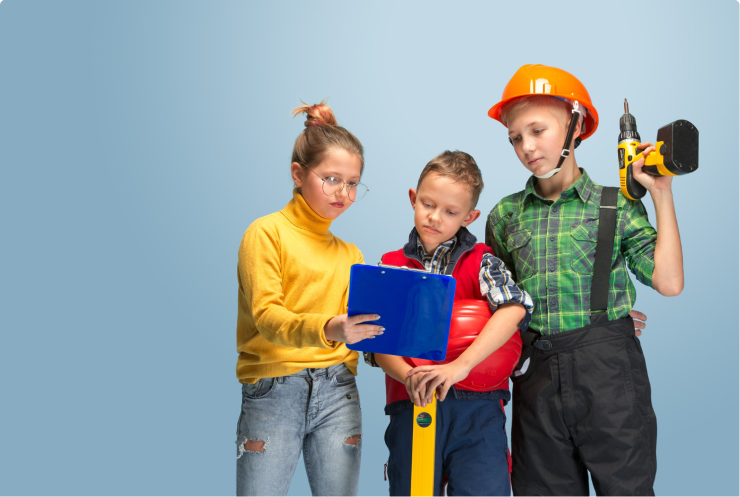 What is ADOT Kids All About?
ADOT Kids was created to spark children's curiosity in how things work and what makes things go ... to tap into their interest in science, technology, engineering and math. ADOT Kids has lots of free, downloadable activity sheets, links to videos, and more! The Arizona Department of Transportation Communications team members worked together to develop this program to entertain and educate children about a career in engineering! For older kids, check out the ADOT intern program, open to current college students and high school graduates who have been accepted to a college or university and are majoring in engineering, and the Engineer-in-Training program for students who have earned a bachelor's degree in this field.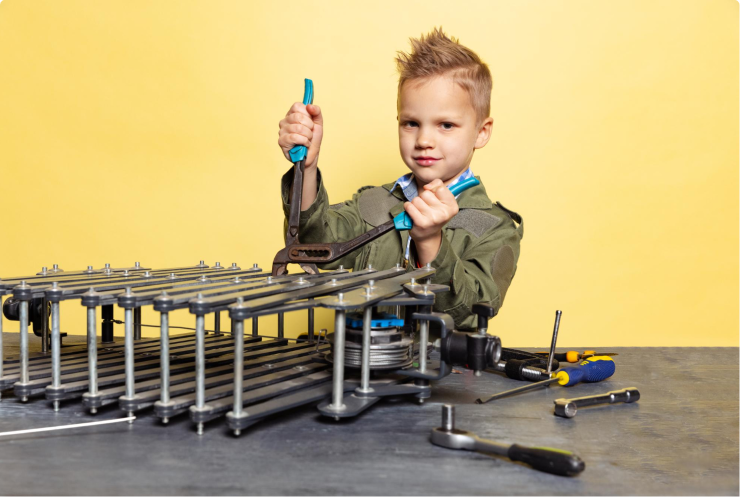 What are Civil Engineers?
Civil engineers design structures using knowledge that kids learn in school in subjects like math, science, English (especially for writing reports) and computers to help them do their work. At ADOT, civil engineers help cars and other vehicles get from place to place. They design freeways so that traffic jams can be avoided, keeping in mind safety and efficiency. What if a road needs to go over a train track, or over a mountain or through a canyon? Civil engineers can solve this by designing tunnels or bridges to go through, over or even under these obstacles. They also can supervise the construction and maintenance of their designs to make sure everything is going according to plan and the roads are in good condition.
Articles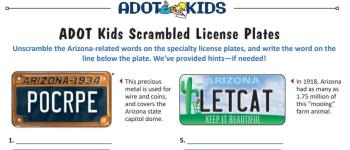 Hey, ADOT Kids! Try our word scramble, learn some interesting facts about license plates!
Here's a little history: When the automobile was invented, there were so few of them that license plates were not necessary. As cars started to outnumber the horse and buggy, many states began to require license plates to identify the car and owner.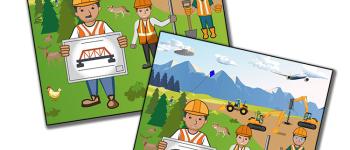 ADOT Kids: Test your skills of observation and learn how ADOT builds a freeway
As with any important project (think writing a report for school), the first thing to do is plan. ADOT starts planning for new roadways by studying where a new roadway is most needed.
Next, ADOT engineers begin to create the detailed project plan. Some roads need bridges or overpasses as part of their design. Can you think why a bridge or overpass might be needed?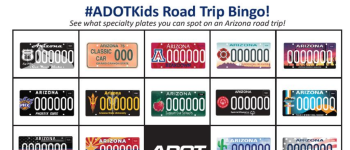 ADOT Kids: I spy … a red bird, coyote, snake ... "BINGO!"
Hey ADOT Kids (and parents)!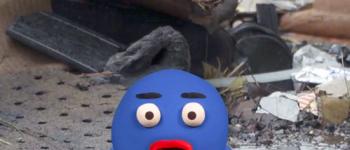 Hey ADOT Kids! Do you love a good rainstorm?
As an Arizona kid, you are likely used to many days of hot, dry weather. When we get the occasional rainstorm, do you celebrate by dancing in the rain (but never during a thunderstorm), rather than heading indoors to stay dry? 
You may have learned about the earth's water cycle and how water moves from the earth to the atmosphere and back to earth.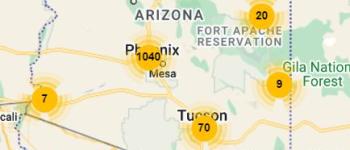 ADOT Big Kids: Mappin' it this summer
Hey kids — and big kids, too! Headed to northern Arizona this summer to enjoy the high country's cool weather or stake your claim to a favorite fishing hole? We've got the map that may help plan your trip and help save travel time by revealing a more direct route to your intended location.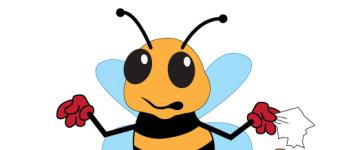 Hey ADOT Kids! Don't be litter bugs!
People litter when they throw their garbage somewhere instead of putting it in a trash can. Sometimes people litter when they don't care about the place where they're throwing their trash, or when they think someone else will come and clean up after them. 
Not only is litter unsightly to see on the ground, along our highways or in waterways, but this type of pollution hurts people and the planet in multiple ways.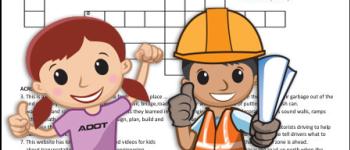 Hey ADOT Kids! Are you ready for some fun (and educational) summer activities?
ADOT Kids is a website created to spark children's curiosity in how things work and what makes things go, tapping into their interest in science, technology, engineering and math in a fun way!  ADOT Kids has lots of free, downloadable activity sheets, links to videos and more!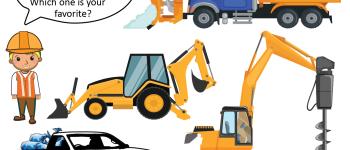 ADOT Kids: How ADOT builds roads
Hey, ADOT Kids! There's a lot that goes into constructing roads, like our highways in Arizona. And we're here to give you the details.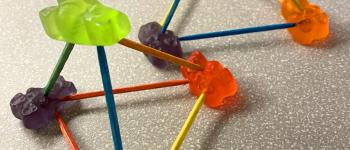 Hey ADOT Kids! Take the candy-toothpick building challenge!
Engineering is the creative use of science and math to design or make things to solve a problem. Engineers, like the ones we have at ADOT, design, build and test things. Do you want to give this fun build-and-test activity a try —  like an engineer? To take the candy-toothpick building challenge, start with the following items.
Supplies Needed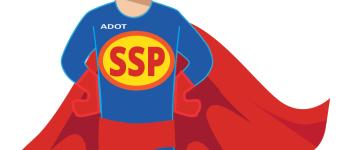 Hey ADOT Kids! Be a SSP* while being physically active
What's so important about being physically active? Well, according to the Centers for Disease Control and Prevention, physical inactivity is a major contributor to health problems like obesity, diabetes, heart disease, stroke, and other bad health conditions in the United States. ADOT Kids encourages safe and active transportation for kids across the state.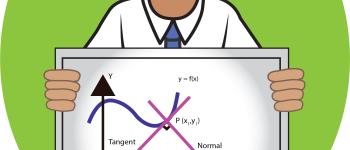 Civil Engineers use math to design, build and maintain transportation structures
There are almost as many type of engineers as there are branches of math. Learn how math plays an important part in engineering.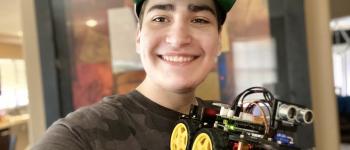 High school students explore transportation careers
A recent ADOT-sponsored transportation institute fosters learning about transportation engineering careers.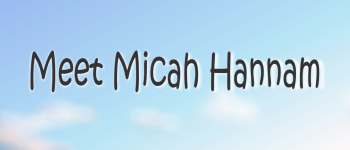 ADOT Kids: Legos and treehouses led to this engineer's career!
Hey, ADOT Kids, do you know how to get started on an engineering career? For this ADOT employee, his love for building things started when he was kid.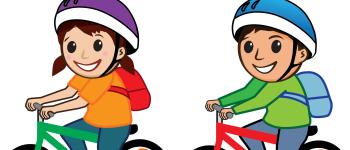 Hey ADOT Kids! Here are some tips on bike safety
For the #ADOTKids out there, bicycles are how you get around. Since we are interested in all forms of transportation at ADOT, here are some tips to remain safe while riding through your neighborhood!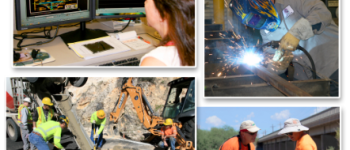 ADOT Kids: Careers at ADOT
ADOT's engineers get a lot of attention, but there is a huge variety of employees at the agency helping people getting home safely!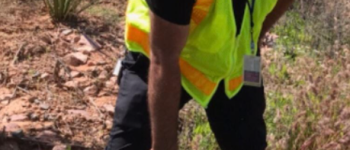 ADOT Kids: Meet Engineer-in-Training Babak Dehghani
Babak Dehghani tells us what's like being part of ADOT's Engineer-In-Training Program.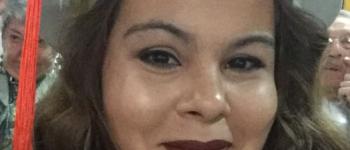 ADOT Kids: Engineer Joselyn Valero loves her job
Engineers are an important part of what ADOT does. This is why one engineer loves her job.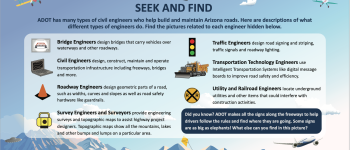 ADOT Kids: Here's how to have 'engineer as a career!'
Have you thought about being an engineer when you grow up? At ADOT, we have many different types, all doing important work!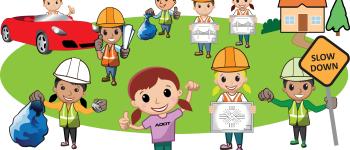 ADOT Kids showing what it means to be an 'engineer as a career'
National Engineers Week starts February 22, and ADOT Kids is ready to celebrate by showing what a career in engineering could mean!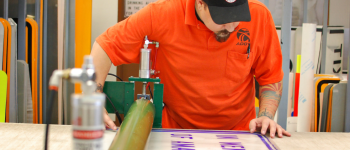 ADOT Kids: How road signs are made
Hey, ADOT Kids, you see signs all the time, but do you know how they are made?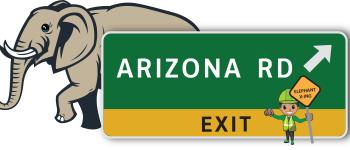 ADOT Kids: We make signs in all shapes, sizes and colors!
Signs are everywhere along the road, but did you know that ADOT has its very own shop to make them?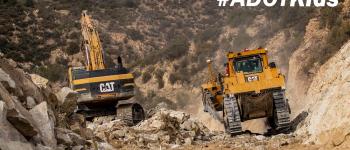 ADOT Kids – fun and educational activities to check out over winter break
Looking to keep the kids occupied between Christmas and New Year's? Then ADOT Kids might be the resource for you! Fun and educational, it's perfect for budding engineers.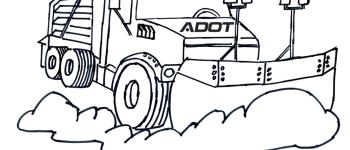 ADOT Kids: Get to know snowplows!
Yes, it snows in Arizona, so it's time to start thinking about snowplows! Learn more about how ADOT uses these incredible machines.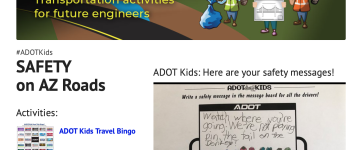 ADOT Kids recognized for role during unprecedented times
We may not be able to hang it up on a refrigerator like some of the art we've received, but ADOT Kids was recently recognized for explaining transportation to a general audience during the public health situation.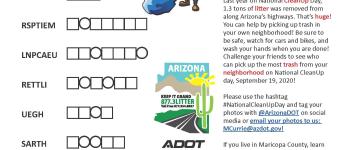 ADOT Kids: It's National CleanUp Day!
Did you know that today, September 19, is National CleanUp Day? 
That's right, today is the day when everyone is encouraged to help keep our outdoors looking great by picking up litter.
Last year on National CleanUp Day, 1.3 tons of litter was removed from along Arizona's highways. That's huge! You can help by picking up trash in your own neighborhood. Be sure to be safe, watch for cars and bikes, and wash your hands when you are done! Challenge your friends to see who can pick up the most trash from your neighborhood!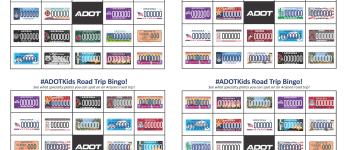 ADOT Kids: Let's play license plate bingo!
Looking for kid-friendly activities for your next road trip? We are here to help!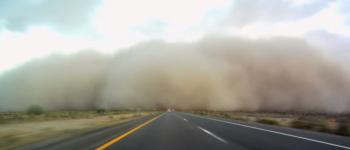 ADOT Kids: Monsoon season is here!
In addition to learning more about monsoon season safety, we're encouraging you to create your own sign to keep people from driving into a dangerous dust storm.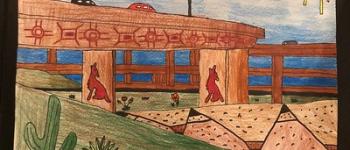 ADOT Kids: Your freeway designs and questions answered!
How long is the South Mountain Freeway? How wide are the lanes? How did we set the speed limit? ADOT Kids asked, and we answer. Plus we share everyone's freeway designs.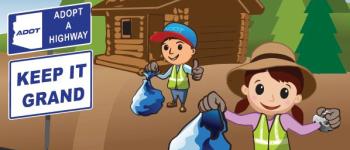 ADOT Kids Activity: A new Keep It Grand coloring challenge!
Our ADOT Kids coloring activity this week encourages kids to avoid littering.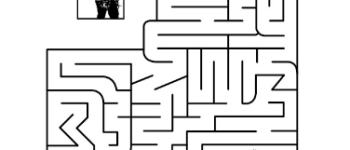 ADOT Kids: Two fun construction activities!
If you love construction, work zones and freeways, we have a word search and maze for you to complete.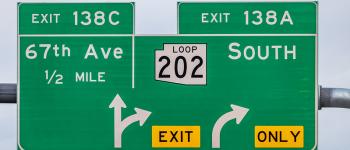 ADOT Kids: How well do you know the South Mountain Freeway?
Please take our quiz and then see how well your parents or friends can do.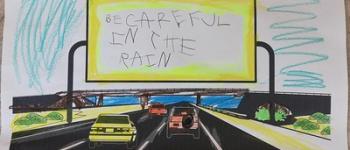 ADOT Kids: Here are your safety messages!
Every one of these creative messages showed how much you all care about keeping Arizona safe. We had a great time reading them.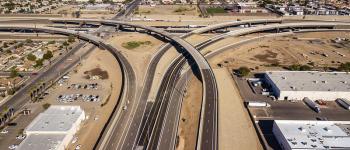 ADOT Kids: Videos to inspire South Mountain Freeway art
We've compiled videos from the South Mountain Freeway project to help inspire your art along the freeway.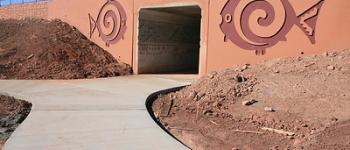 ADOT Kids Activity: How would you decorate a freeway?
Imagine the Loop 202 South Mountain Freeway without any designs on its bridges, ramps and sound walls? What drawings and colors would you use? What plants would line the roadway? This activity makes you the designer.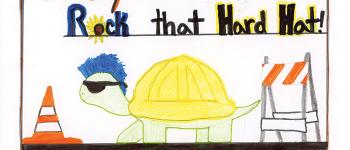 ADOT Kids: There are many ways to promote safety
We hope an ADOT calendar featuring drawings and messages by children and grandchildren of our employees inspires you to find even more ways to promote safety where you live.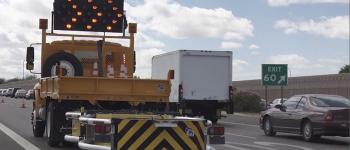 ADOT Kids: More Zoom video backgrounds!
EDITOR'S NOTE: During this unprecedented time, ADOT is creating transportation activities for kids. Please visit azdot.gov/ADOTKids or use the hashtag #ADOTKids on ADOT's Twitter, Facebook and Instagram accounts to see what we have going on.
By Steve Elliott / ADOT Communications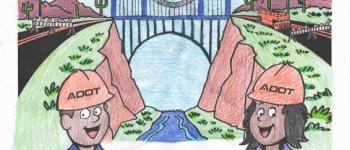 ADOT Kids: Art and answers to your bridge questions!
We're excited that so many kids sent us bridge designs and asked questions about bridges.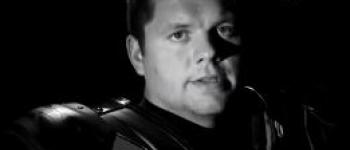 ADOT Kids: See how safety starts with you!
As part of our week devoted to safety and safety messages, we're sharing videos on topics including seat belts.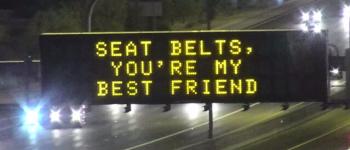 ADOT Kids Activity: Create your own safety message!
Have you seen the fun safety messages ADOT puts on its highway boards? Well, here's your chance to tell us what you would put up there if you could! Send us your safety message suggestions and questions in our latest activity.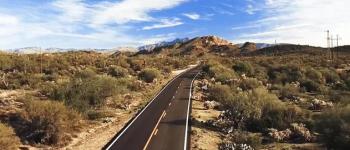 ADOT Kids: New video backgrounds for Zoom!
If you loved our Zoom backgrounds for kids, we now have video backgrounds to make your next Zoom meeting more exciting!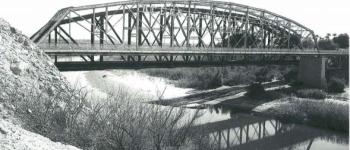 ADOT Kids: Let's build a toothpick bridge!
Let's see how you do making a toothpick bridge that looks a lot like the real thing!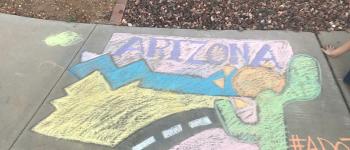 ADOT Kids: Art and answers to your litter ​questions
We're answering kids' litter questions and featuring their Keep it Grand artwork.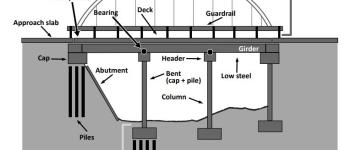 ADOT Kids: More fun with bridges!
For those who want to know even more about how bridges work, we have a graphic listing bridge parts and a bunch of important terms. And don't miss our first word search!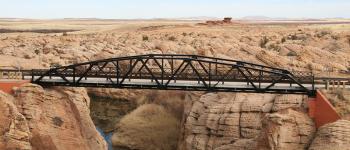 ADOT Kids Activity: Get to know bridges!
Learn about how ADOT builds bridges, then take a shot at completing a highway by designing your own bridge. 
ADOT Kids: Adopt a Highway isn't just for adults
Kids should know they too can participate in Adopt a Highway and help Keep it Grand.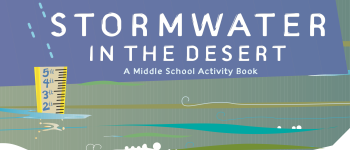 ADOT Kids: Keeping pollution out of stormwater helps Keep Arizona Grand
Have you ever wondered where all the rain from a storm goes? It's an important question! That's why ADOT and the counties, towns and cities in central Arizona have produced an activity book to help middle school students explore the many facets of stormwater runoff.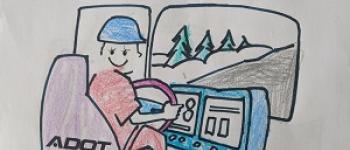 ADOT Kids: Sharing your snowplow art, answering your questions
Thanks to everyone who took part in our first ADOT Kids activity about snowplows! Here's a slideshow with your art and a video with an ADOT engineer answering your questions.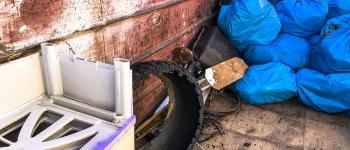 ADOT Kids Quiz: Let's trash talk about litter!
Take our trash quiz and learn more about how the Adopt a Highway program helps with litter in our state.