Qualified Candidates
Qualified Candidates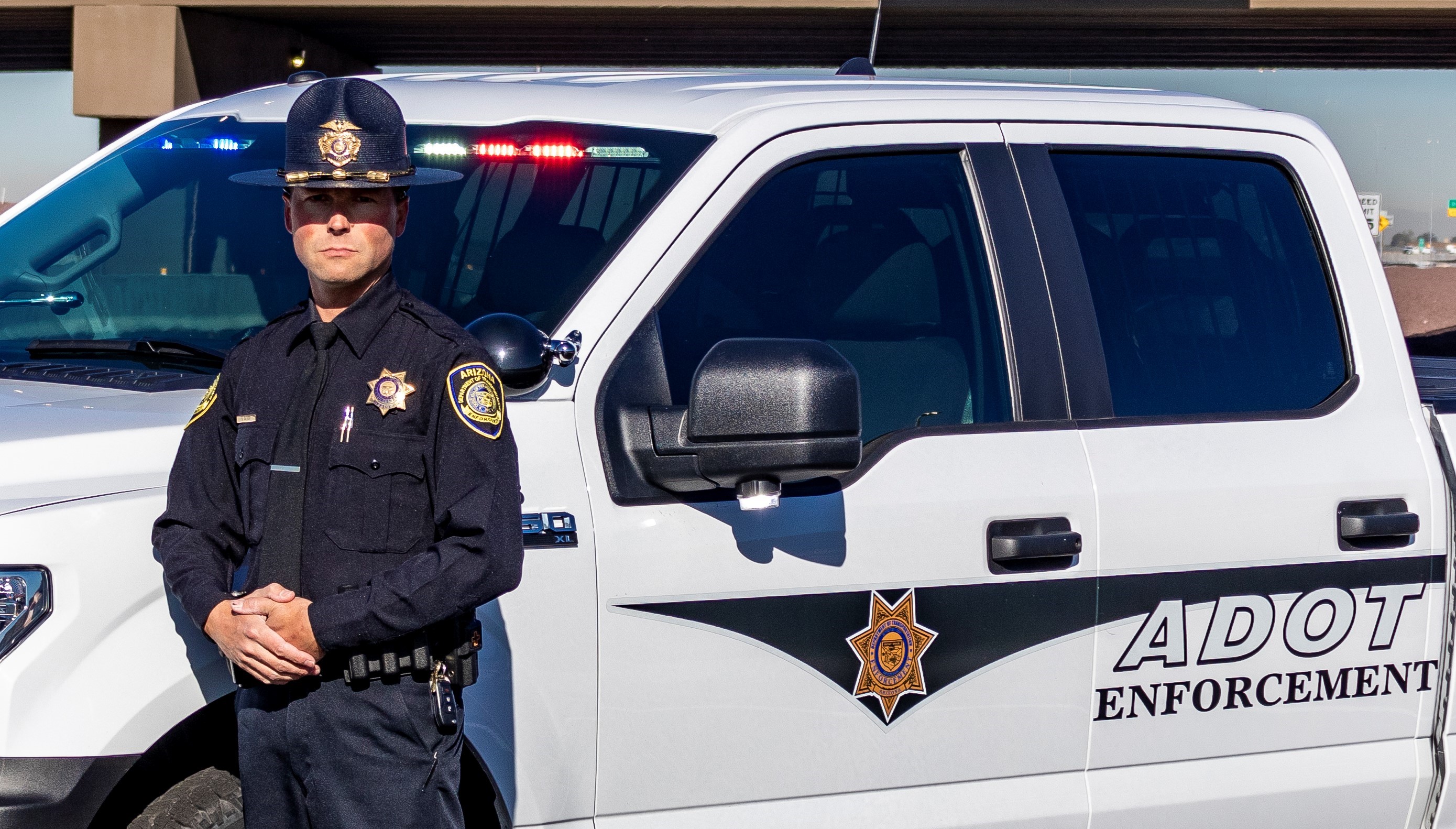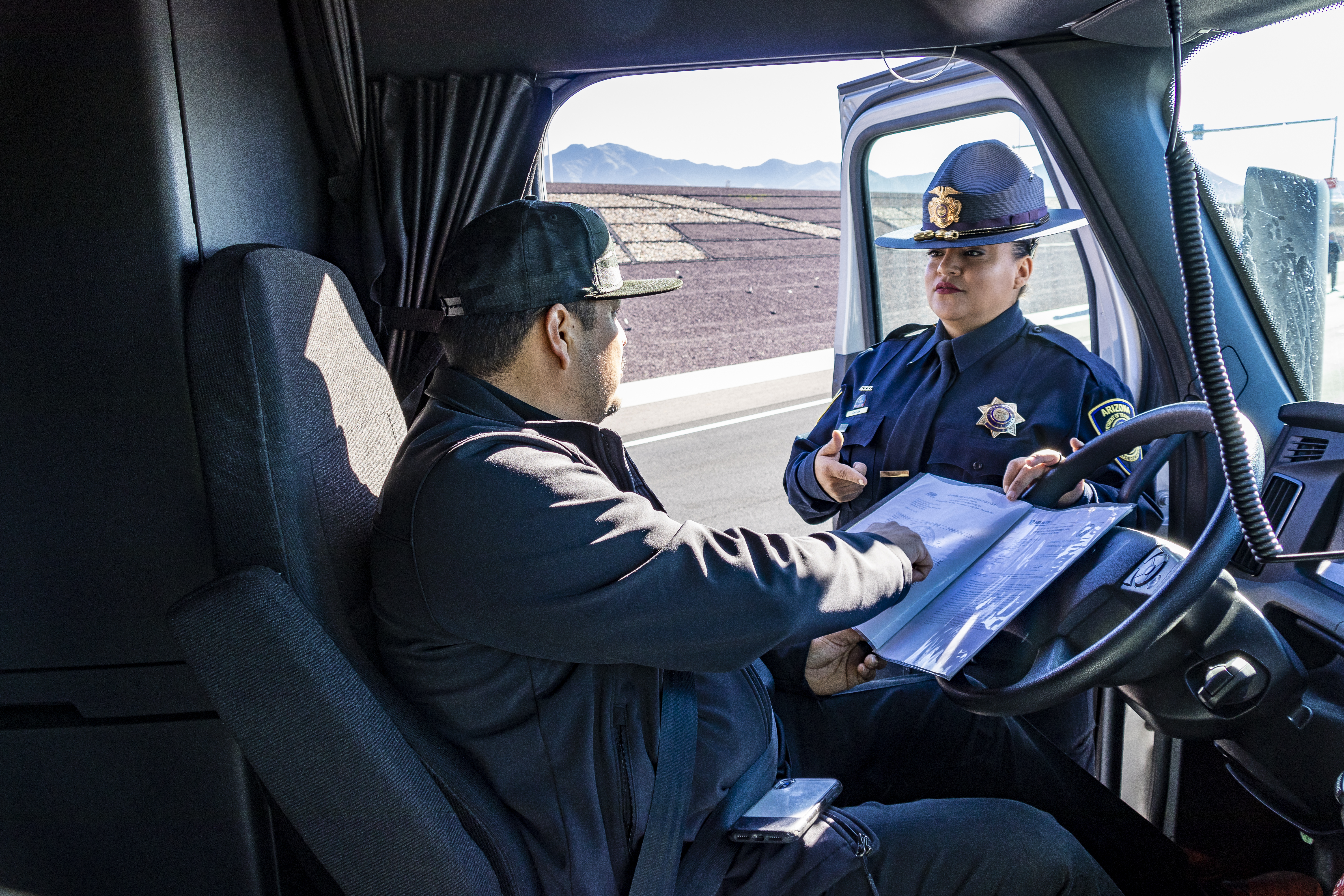 The Arizona Department of Transportation (ADOT) is a multi-modal transportation agency that is responsible for planning, building, operating and maintaining a complex highway system in addition to providing motor vehicle services. Officers with the ADOT Enforcement and Compliance Division are responsible to ensure the safe and efficient movement of people, goods and services throughout Arizona while promoting compliance with all applicable state and federal laws and regulations. Each officer by virtue of their performance is responsible for representing the agency in a manner that will bring the Enforcement and Compliance Division to be a recognized leader in the field of commercial vehicle enforcement, specialized investigations and regulatory compliance.  
The Enforcement and Compliance Division is a unique agency when it comes to our officers and our duties and responsibilities. All officers are fully certified by the Arizona Peace Officers Standard and Training Board (AZPOST), and possesses the authority of any certified law enforcement officer in the state of Arizona; however our primary focus, concentration and responsibilities, are limited to Commercial Vehicle Enforcement, as per the mission of the agency.
The Enforcement and Compliance Division also offers opportunities for civilian (non-sworn) personnel to include: Communication Specialist/Dispatcher, Administrative Assistant, and Customer Service Representative.
Employment is contingent on the selected applicant passing a background investigation, polygraph exam, medical/physical exam and a drug test.
If you need further information, please contact Nina Makarenko at 602.712.7351 or email JOINECD