Adopt a Highway: New year brings reinforcements to reduce litter; Keep it Grand
By Mary Currie / ADOT Communications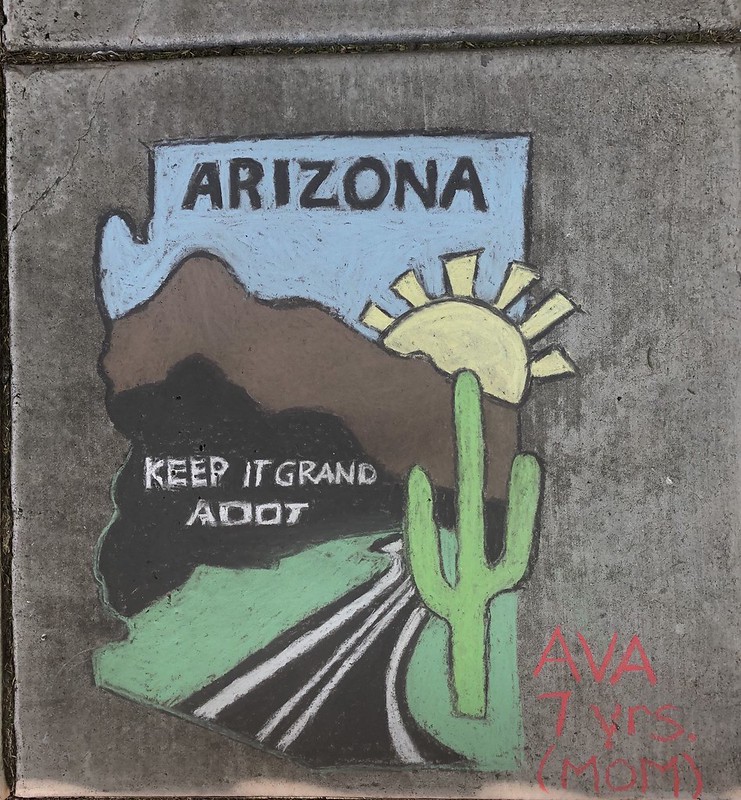 To our volunteers, followers and travelers on the state highway, we wish you a new year filled with joy and good health.
I am pleased to report that our Adopt a Highway Volunteer group numbers have steadily increased over the past three years. Last year, volunteer groups topped 1,100. This compares to 810 groups participating in 2017. That's a positive sign of increased community involvement and litter awareness throughout Arizona.
Thanks to nearly 5,000 program volunteers, who removed 8,000 bags of litter – about 110,000 pounds – from state highway corridors last year! We appreciate the many groups who schedule quarterly and even weekly litter cleanup events throughout the year and report their litter to us, so that we may report these successes to you.
While the number of volunteer groups did climb, overall the Adopt a Highway Volunteer program experienced a reduction in litter volunteer activity last year, as expected due to the current public health situation. Volunteer groups reporting an intent to schedule a litter cleanup or report their filled litter bags was down nearly 50 percent. Group leaders are welcomed to schedule cleanups by contacting a local Adopt a Highway representative to notify us at least one week prior to the clean up date, and to request trash bags and safety vests.
At this time we are asking all volunteers to respect guidelines for social distancing and follow all regulations of the jurisdiction where your cleanup is taking place. Keep groups to fewer than 10 people as recommended by the Arizona Department of Health Services and the Centers for Disease Control and Prevention. Wash your hands, especially after touching any frequently used item or surface. Avoid touching your face.
Thank you for considering ADOT as an opportunity to unite and reduce litter along our highways. If you would like more information about the program, visit Adopt a Highway online.
If you live in Phoenix and would like to help reduce litter in your neighborhood, please visit My Beautiful Phoenix hosted by Keep Phoenix Beautiful. The Maricopa Association of Governments' also focuses on keeping roadways clean through its Don't Trash Arizona campaign.
Arizona, Keep It Grand!