Adopt a Highway: Southern AZ style
Adopt a Highway: Southern AZ style
By Mary Currie / ADOT Communications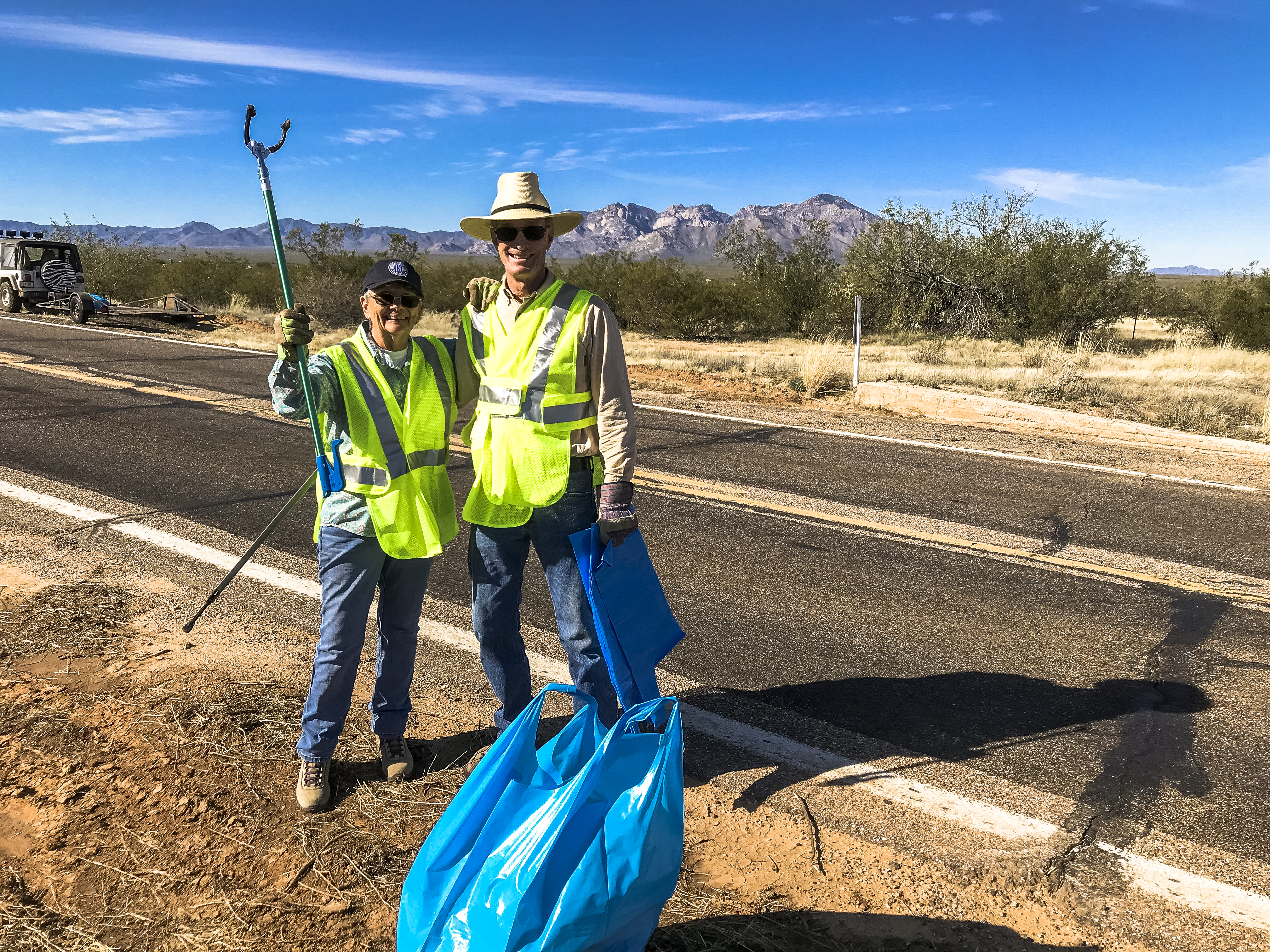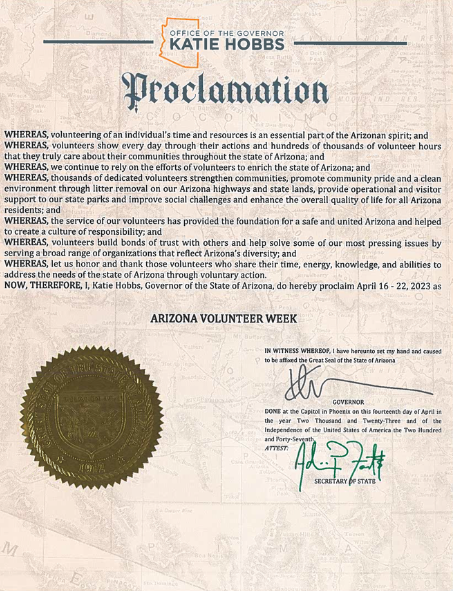 Melissa Owen has donated hundreds of volunteer planning hours over the past 23 years with Adopt a Highway. What started out small became an All the Way to the Border cleanup event with neighbors, local businesses and organizations, reducing litter along 45-miles of State Route 286 between Three Points junction at State Route 86 and Sasabe. 
For the latest On the Road with ADOT podcast, which is embedded below, I talked with Owen about what it takes to keep southern Arizona's Altar Valley clean.
Owen and thousands of other Adopt a Highway volunteers make a big difference in Arizona, so much so that Governor Katie Hobbs recently issued the proclamation to the right honoring their efforts. Please contact us if you want to start your own anti-littering solution.