ADOT's "Ready to Rubble" event offers future engineers valuable career insights
ADOT's "Ready to Rubble" event offers future engineers valuable career insights
By the I-10 Broadway Curve Improvement Project Team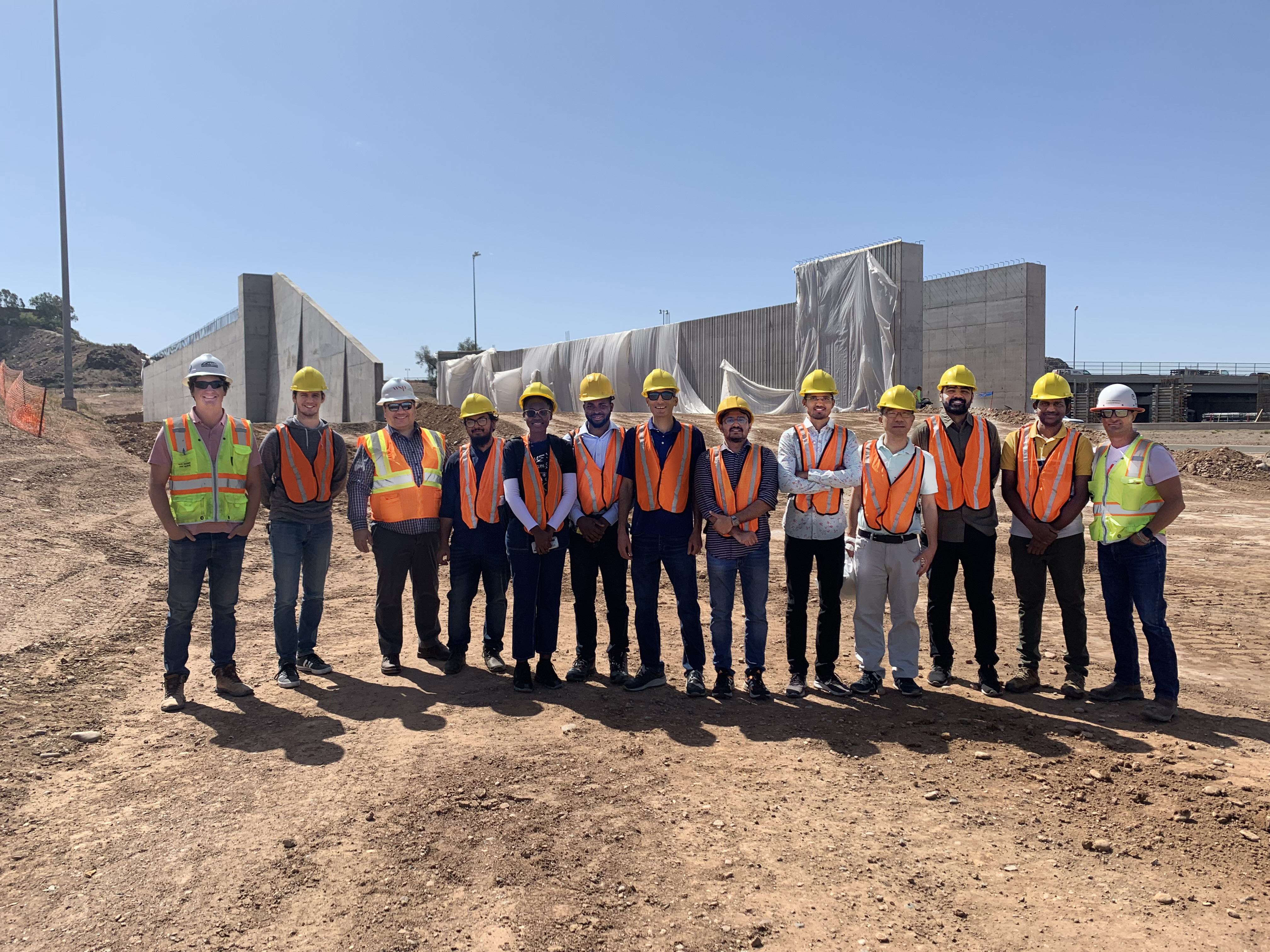 There will be rumblings the weekend of April 22-23 as the Arizona Department of Transportation's (ADOT) I-10 Broadway Curve Improvement Project gears up to remove the old 48th Street and Broadway Road bridges over Interstate 10.
Named, "Ready to Rubble," this event will bid farewell to the old bridges that motorists drove on for nearly six decades to make way for new ones - and ADOT is ready!
These modern bridges opened to traffic earlier this year and are ready to meet the growing number of Arizona motorists in the valley, which is expected to increase by 25 percent by 2040.
While all the attention will be on the old coming down to make way for the new, one thing that might also have a reverberating impact is that "Ready to Rubble" will offer aspiring Arizona engineers an opportunity to see how their field of study affects us all. 
Robert Samour, ADOT's Senior Deputy State Engineer for Major Projects says, "Engineering students today are the ones who will shape and change the world around us. They're the ones who will solve problems and build things that will benefit people's everyday lives. Having these students see how roadway bridges are removed will be an important part of their learning process." 
Part of the bridge removal process includes inviting engineering students from around the state so they can see how what they learn in the classroom has a real-world impact. They will have an opportunity to ask ADOT engineers and industry professionals questions about the construction and removal process of the outgoing bridges. 
"The bottom line is that this is a huge opportunity for engineering students and others to see how a signature project for the Phoenix-Metro area goes from a visual concept to a structural reality," said Randy Everett, Division Administrator for ADOT's Central District. 
"This is far beyond textbooks and theory. It opens aspiring engineers to the possibilities of how rewarding this career could be," he added. 
Everett said engineering students have continued to show interest in learning about how projects such as the I-10 Broadway Curve are conceptualized and delivered. Last year, Everett invited students to tour the construction area. Since then, he said interest has grown with more students wanting to tour the site and learn about it from industry professionals.
As ADOT's largest urban freeway reconstruction project to date continues to forge ahead, some 80 engineering students are expected to attend the "Ready to Rubble" event. High school students who have an interest in the STEM fields are also expected to join.
"We need engineers. It is important for young people to see the significant role these professionals play in building for the future," ADOT  Major Projects Construction Manager Julie Gadsby said. "This is a rewarding industry. Whether you are a man or a woman, we need people to step up to the challenge to ensure we continue to innovate and move forward," she added.