Arizona's license plate takes the top spot in national survey
Arizona's license plate takes the top spot in national survey
By Bill Lamoreaux / ADOT Communications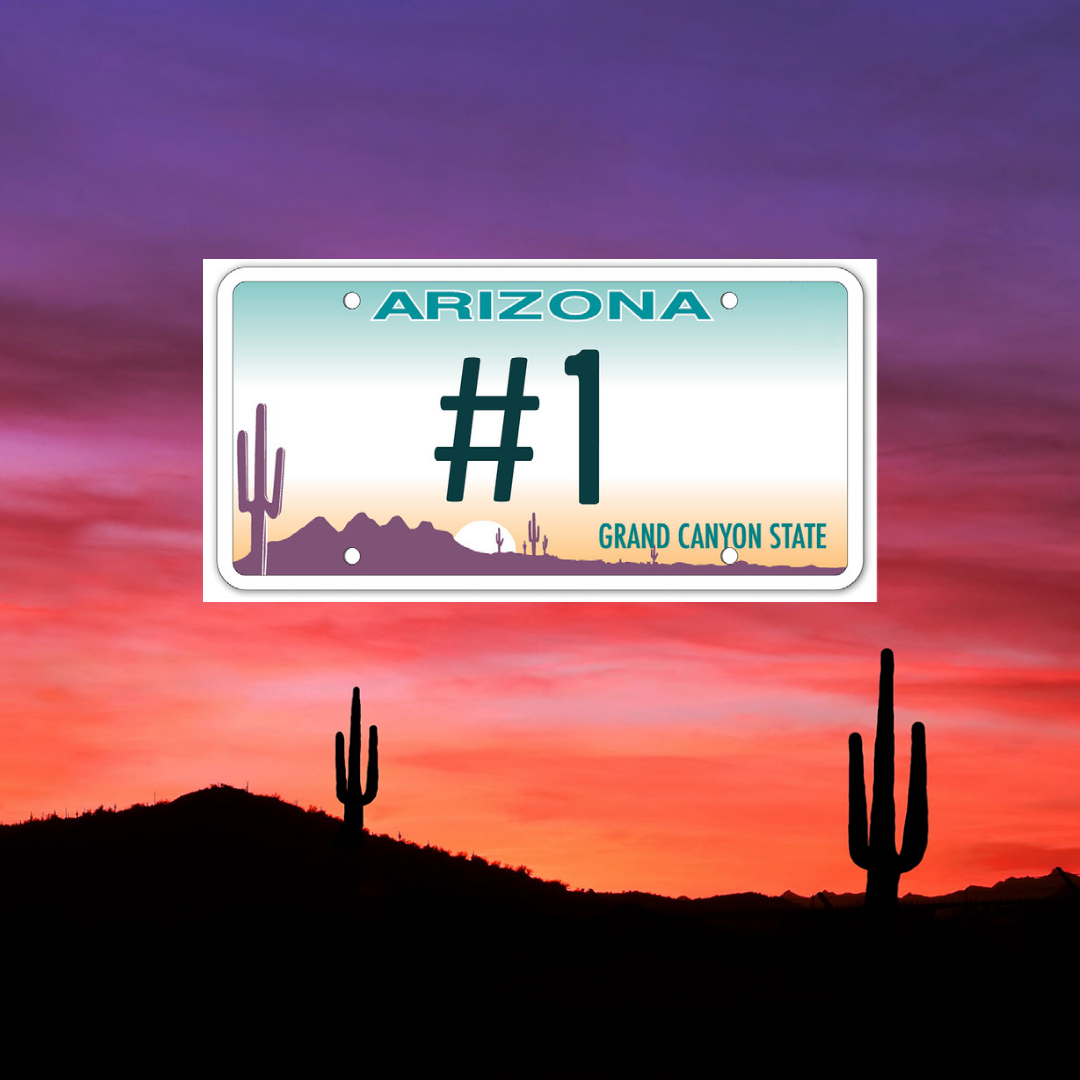 The Arizona license plate was just voted the best plate in the country, according to an Insurance.com survey across all 50 states. The online article highlights some of the favorite license plates according to the survey respondents.
Arizona's standard license plate, displaying a desert sunset, was voted best for capturing the state's spirit. California, Alabama, Arkansas and Connecticut round out the top five.
The survey asked 1,000 drivers from across the country which plates stood out on the road, and what made them so appealing. It also asked about color scheme, slogans and imagery.
The online article describes the reasoning for Arizona's top spot:
The plate features four iconic Saguaro cacti silhouetted against a golden sunset, with the tagline "Grand Canyon State" emblazoned across the bottom in clean, bold lettering. A teal color palette along the top of the plate is reminiscent of the state gem – turquoise. (Fun fact – the City of Sedona would only approve a McDonald's opening in the tourist town if it changed its iconic Golden Arches symbol to teal.)  More than 60% of survey respondents who picked the plate said they liked its color scheme.

The Arizona plate was chosen first overall by drivers in our survey – they were attracted to the imagery and felt it perfectly captured the state's spirit. 
Of course, you don't have to stick with this plate. Arizona also offers nearly 100 specialty plate options that you can choose from to represent you and your interests. Most specialty plates cost $25 each year. Of that amount, $17 goes to a designated charity or nonprofit group. To see the standard and specialty plate options, visit azdot.gov/plates. Personalization can be added for an additional $25 per year.