Big change but same purpose for az511.gov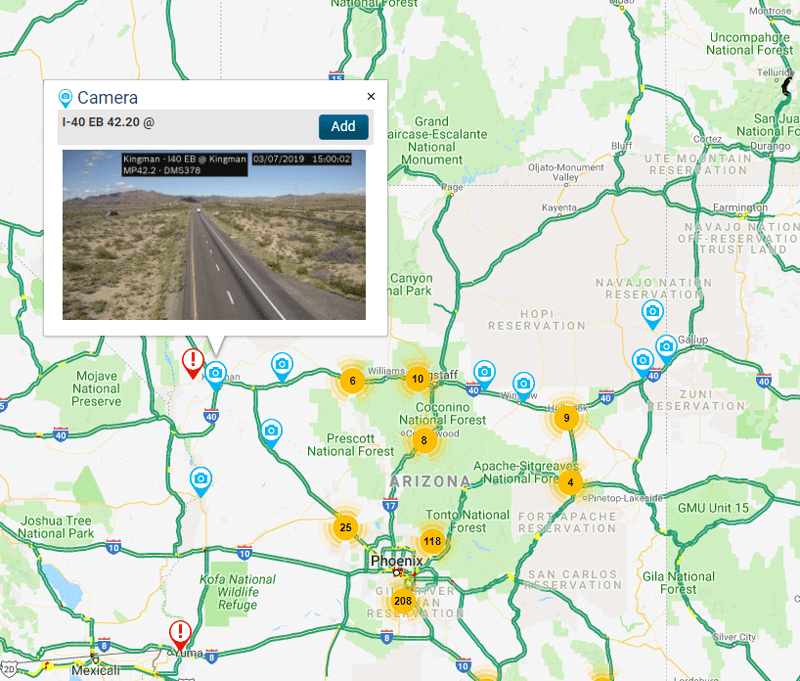 By David Rookhuyzen / ADOT Communications
Heraclitus of Ephesus, a fifth century B.C. Greek philosopher, once summed up his views as "everything changes and nothing stands still."
We won't get into all the implications of that, but one we can take to heart is the idea that we have to keep changing and improving to provide the best service to Arizona's drivers.
As part of our continuing goal of making transportation personal, we've unveiled a revamped Arizona Traveler Information site at az511.gov and the 511 phone line that will allow individuals to get information specific to the routes they use every day.
Among the many changes, motorists visiting az511.gov can now:
See speed maps of state highways
Save favorite routes and traffic cameras
Get travel time estimates and alternate route suggestions
Set up text or email alerts for travel time/incident changes for favorite routes
See weather forecasts, radar and National Weather Service watching or warnings
See ADOT's Twitter feed on the homepage
Travelers calling the 511 phone line will also be able to access new features including:
A new menu with voice recognition
The ability to transfer to state and national parks, airports and other transportation-related contacts
The ability to transfer to the Adopt a Highway line to report littering
Users receive all of this plus a redesigned, mobile-friendly interface. This redesign will also be accompanied in the near future by an app version for iOS and Android devices.
The aim here is clear: Whether you are planning a road trip or heading to work, we want you to get information you need on the highways, whether that be Loop 101, Interstate 10, State Route 77 or State Route 86.
We are still adding features and will be addressing issues with the new system. If you see something we can improve, you can use the "Contact us" link that is under the "About" drop down menu on the new site.