Celebrating 10 years of who, what, when, where, why and how
Celebrating 10 years of who, what, when, where, why and how
By David Rookhuyzen / ADOT Communications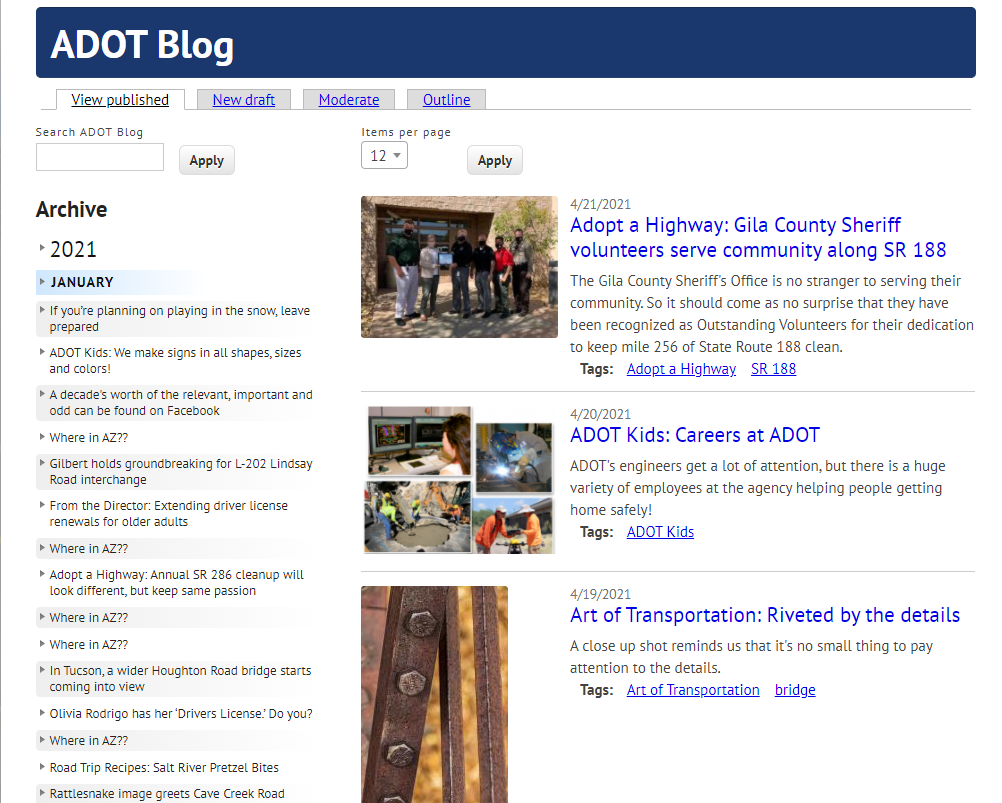 "Transportation is personal. It affects every aspect of our daily lives, giving us the freedom to move where, when and how we want to go. It's how we get to work in the morning and back home at night. It's how the products we buy get to stores and how the products we sell get to our customers. It's how we reach destinations in our state."
We couldn't agree more with those words. Mainly because we wrote them – 10 years ago this month when we published our first blog post.
That's right. A decade ago we were trying to find the right way (in the words of that post) "to help inform people about what we do and why and how we do it." One of the methods we settled on, aside from our fantastic and informative social media accounts, was to start up this very blog. 
Kicking off with that first post on April 11, 2011 we've done our best to meet that goal, whether it be telling you about passive acoustic devices, not-so-visible landscape maintenance tasks, how overhead freeway signage is installed, or all the best highway photos you can find on our Instagram account.
Along the way we've also kept you updated on the behind-the-scenes work of projects important to the driving public, such as when the Loop 303 interchange with I-10 neared completion, when US 89 was close to reopening after a devastating landslide, or when the Loop 202 South Mountain Freeway was ready for traffic. 
We've also had our fun. Remember the parachuting cows? Or Sasquatches off State Route 260? Or how ... uh ... thematic we've gotten with our overhead message boards?
But at the end of the day the goal has always been to tell you the who, what, when, where, why and how of designing, building and maintaining the state highway system. And we plan to continue doing just that for 10 more years and beyond.
With that in mind, it's only fitting that we close this post the same way we finished the very first one.
"So, I hope you'll bookmark this page, subscribe to our RSS feed, share our posts, and, of course, leave behind lots of comments.

"Thanks for reading and stay tuned for more to come!"