Celebrating Adopt a Highway Volunteers
Celebrating Adopt a Highway Volunteers
By Mary Currie / ADOT Communications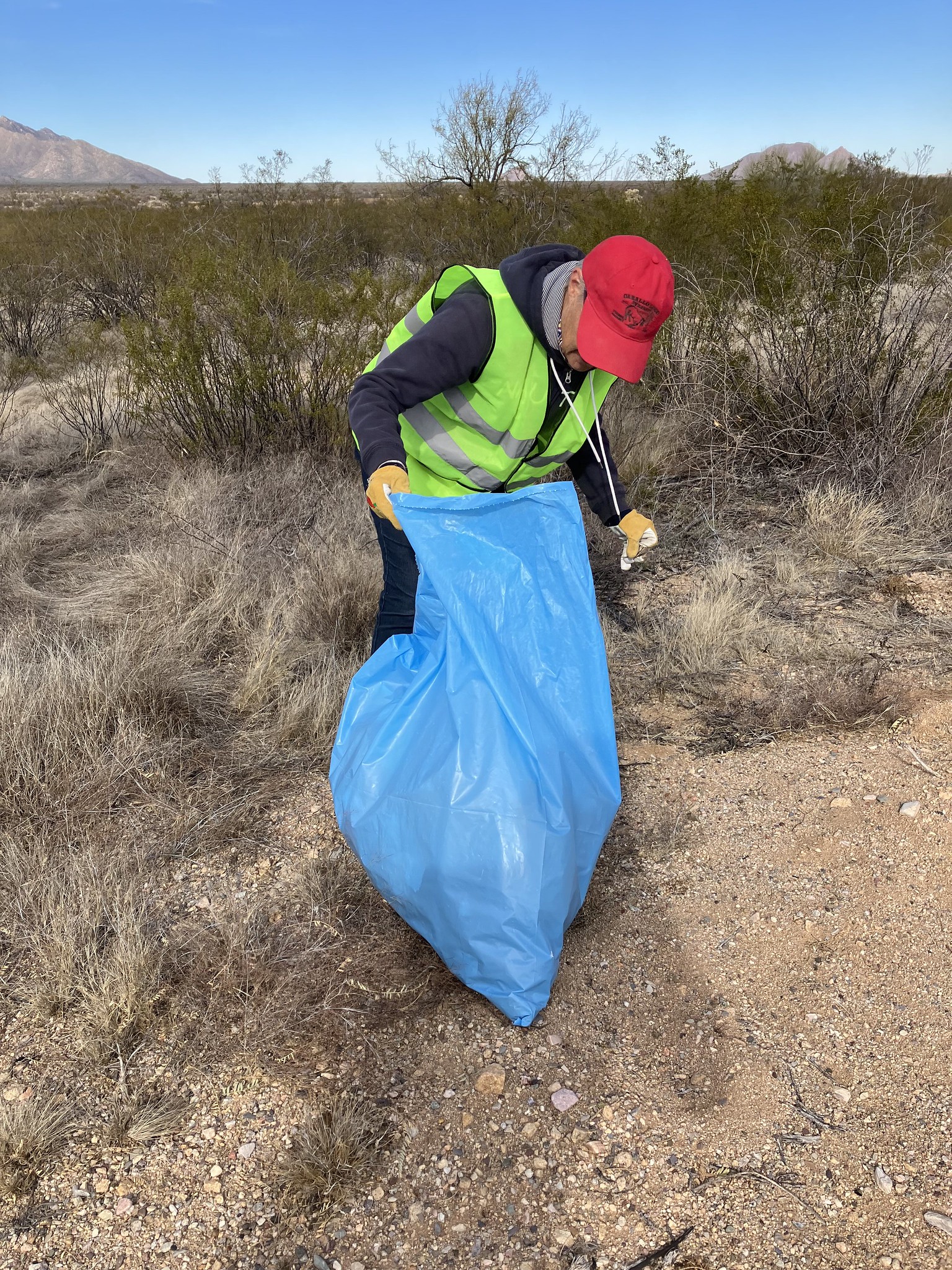 The nation's birthday is a great time to reflect on Arizonans serving the community. Last year, more than 5,900 volunteers assembled to bag litter along adopted miles of state highways. 
These families, groups and organizations made a choice to help reduce litter in their communities while in the pursuit of their own life, liberty and happiness. It's gesture reflective of the American way. 
This Independence Day, ADOT celebrates all volunteers who provide travelers, wildlife and waterways freedom from trash. 
Join us in celebrating some of Arizona's newest volunteer groups that are helping keep Arizona grand:
In Memory of Slim and Lillian Curtis: Interstate 40, mileposts 224-225

In Memory of Mary and Joseph Tamasy: State Route 64, mileposts 192-194

Adventure Squad: US 89, mileposts 500-502

Grand Canyon Rotary Club: State Route 64, mileposts 233-234
Whatever traditions you celebrate this holiday, please dispose of trash properly. Enjoy Fourth of July celebrations, travel safely and think of freedom from trashed highways.
Thank you to the 1,006 Adopt a Highway Volunteer groups that donate time and resources to pick up litter along Arizona highways. Want to get involved? Contact Adopt a Highway about volunteer opportunities in your area.