From the Director: Collaboration is key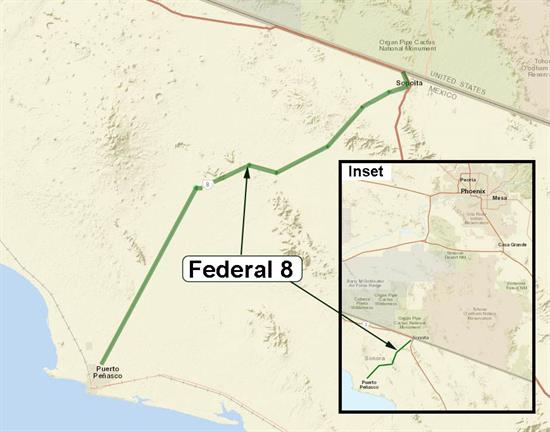 By John Halikowski / ADOT Director
Collaboration among Arizona Governor Doug Ducey, Sonoran Governor Claudia Pavlovich, the Arizona-Mexico Commission, and my transportation counterparts in Sonora, ADOT has been excited to support the Sonoran government with the creation of a safety corridor for Mexico Route 8 between Lukeville and the beaches in Puerto Peñasco. This safety corridor effort will enhance safety on the road to Rocky Point.
The safety corridor is expected to be in place before spring break in March. The corridor will include a safety analysis of the road and signs with safety messages in both Spanish and English. Mexican first responders, military and government officials have been trained by ADOT personnel on how to remove crashes quickly from the two-lane highway, restore traffic flow and reduce secondary crashes that often occur when roads are blocked by using our Traffic Incident Management techniques (tim.az.gov).
The idea of the safety corridor came about from our ADOT-sponsored truck safety courses in Hermosillo, Sonora. ADOT saw the opportunity to collaborate on an important safety issue that has the potential to benefit both U.S. and Mexican citizens.
In addition to the safety corridor, we will be integrating Sonora traffic incidents into the Arizona 511 Traffic Information Systems (az511.gov) to assist drivers on both sides of the border.
Collaboration between Arizona and Sonora is what made the safety corridor a reality. It speaks to the strong working relationship we have developed to improve transportation, tourism and trade for the region.
---

This post originally appeared on ADOT Director John Halikowski's
LinkedIn page. He has led the agency since 2009.