From the Director: Protecting your 'blind side'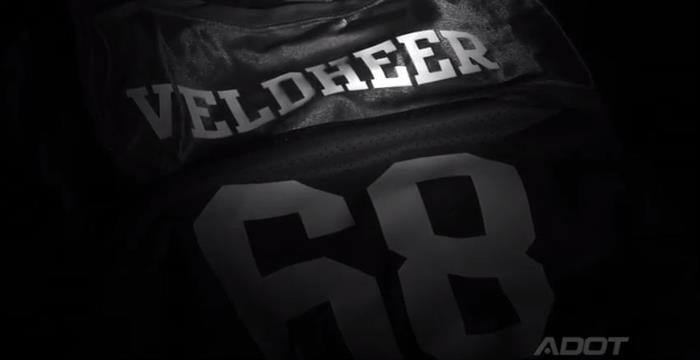 By John Halikowski / ADOT Director
What does Arizona Cardinals left tackle and captain Jared Veldheer have in common with the Arizona Department of Transportation? They both believe seat belts save lives.
In a new public service campaign launched by ADOT – Seat belts. For Life. – Jared Veldheer touts the need for proper equipment to play football. "I wouldn't play football without wearing a helmet and shoulder pads, and I won't drive my truck without wearing a seat belt. Being safe is being smart." He ought to know as it is his job to protect the Arizona Cardinal's quarterback for any blind side hits. A seat belt serves the same purpose of protecting occupants in a vehicle.
On Arizona roadways in 2015, there were 258 unrestrained occupant fatalities, which account for 29 percent of the people killed in traffic crashes that year. In the past five years in our state, there have been 1,205 unrestrained occupant fatalities. Lack of seat belt use is annually one of the leading factors in traffic deaths.
Buckling a seat belt is the easiest thing to do when you get in a car. Its sole purpose is to help you survive a crash. Let the seat belt do its job – buckle up.
I want to thank Jared Veldheer for partnering with ADOT on this important safety campaign. You can view the two public service announcements –"Strong Man" and "Safety Gear" – at azdot.gov and on our social media channels – Facebook, Twitter and YouTube.
And remember: Buckle up everyone, for every trip.
---

This post originally appeared on ADOT Director John Halikowski's
LinkedIn page. He has led the agency since 2009.