From the Director: Thanking ADOT Adopt a Highway volunteers
From the Director: Thanking ADOT Adopt a Highway volunteers
By Jennifer Toth / ADOT Director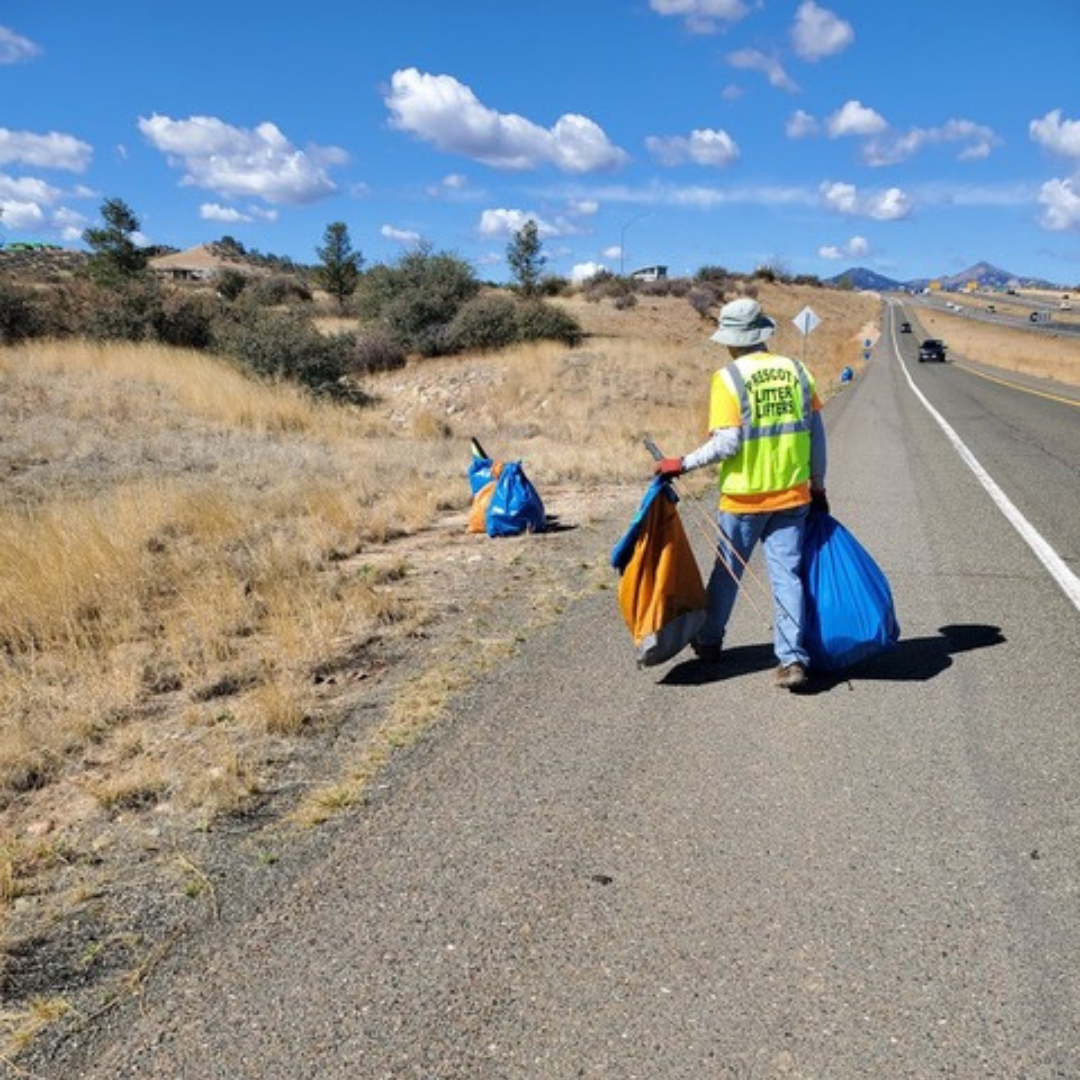 How many volunteers does it take to keep Arizona highways grand? 
Last year, about 6,000 volunteers picked up 12,500 bags of trash from along Arizona's highways. The equivalent dollar amount associated with this volunteer effort is about $628,785. Considering that  — that's a lot of dollars that could be used to dispose of trash properly. 
As we celebrate National Volunteer Week I want to thank these dedicated volunteers who spend personal time and resources year-round helping keep our highways clear of litter.
It's too bad that we need volunteers to pick up trash on our roadways. With the monsoon season approaching, it is especially important that we remind everyone that trash is a big problem in clogging our drainage system and polluting stormwater. We need our pump stations to work efficiently to remove water from the freeways in order to avoid road closures. Fast-food wrappers, plastic bags and other items tossed out the window on the highway, could contribute to roadway flooding.
For businesses, we have an Adopt a Highway Sponsor Program where roadways can be adopted for a fee, with the promise of keeping these roadways clean and beautiful. Please visit the Adopt-A-Highway website if you are interested in becoming part of the solution. We are always in need of more help.
Let's all do our part to keep our Arizona highways clean and beautiful. The less I have to talk about trash, the better.