Dog rescued by ADOT worker finds her "fur-ever" home after "ruff" beginnings
Dog rescued by ADOT worker finds her "fur-ever" home after "ruff" beginnings
By David Woodfill / ADOT Communications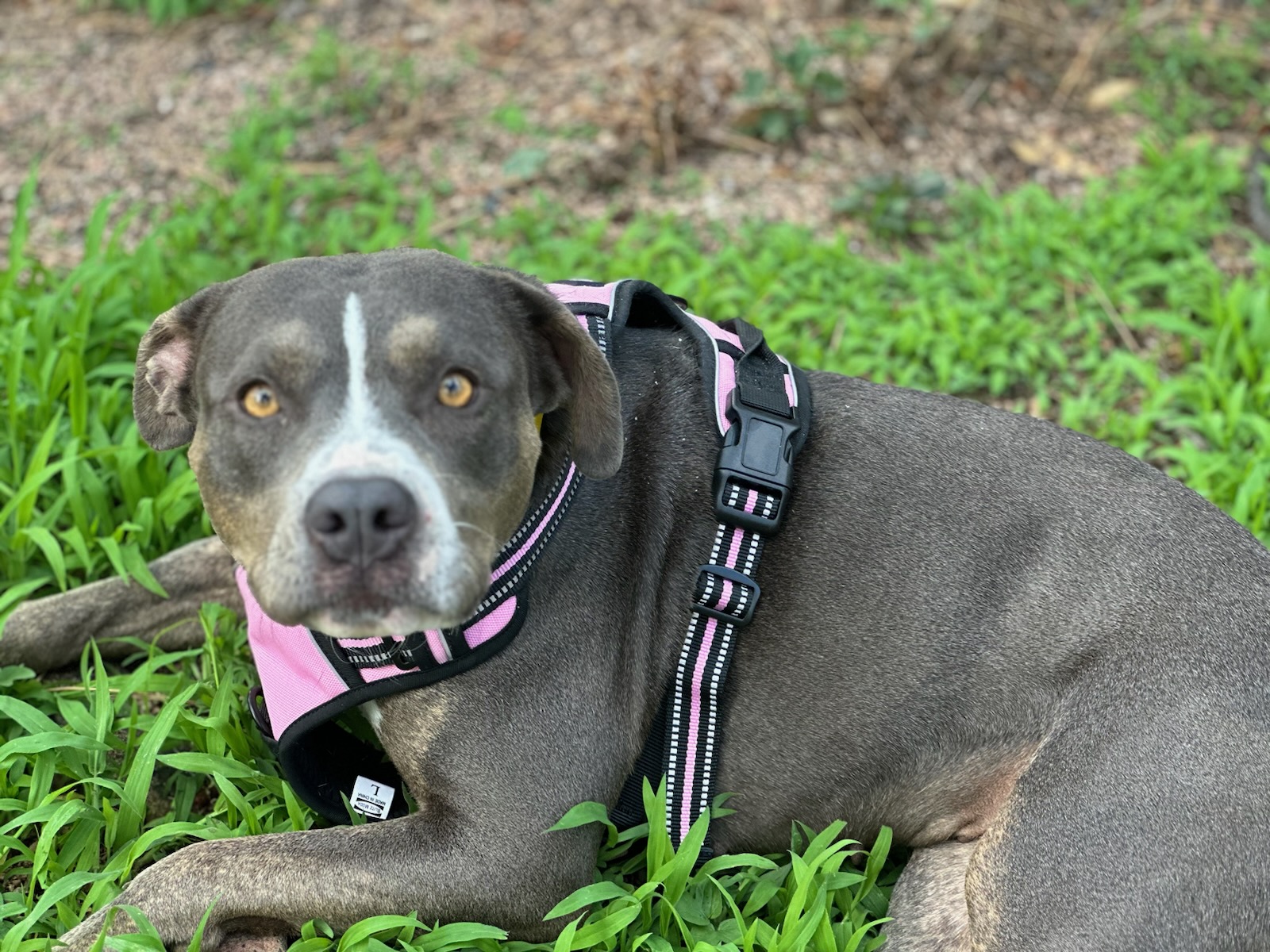 Last month, we told you about a dog that ADOT workers rescued along State Route 87 while the Diamond Fire was scorching the area near the highway. 
We are pleased to say the dog, affectionately named Sunflower by her rescuers, has been adopted, according to the Humane Society of Central Arizona!
Nicole LeBeau, Medical Director at the Humane Society of Central Arizona, said Sunflower was in rough condition with an injured leg and other ailments when she was brought in, but her sweet demeanor ultimately led to her quick adoption.
"Initially when she was brought in, even when we were looking at her and removing all the ticks, she just wanted to lay in your lap," LeBeau said. "It took less than a week for her to really flourish and bloom into this amazing dog who seemed like all she wanted at the end of the day was love."
LeBeau said although Sunflower appeared like was cared for by people at some point, she had no tags and was not microchipped.
"I'm not sure about the circumstances," she said. "If she had gotten away from somebody, or became lost, or if somebody traveling through just didn't notice that she had jumped out of the back of their truck. But nobody came forward to come looking for her."
After about two weeks and a lot of TLC, Sunflower was adopted to a loving couple, LeBeau said.
"It was a very loving couple that came in and they were so excited to bring Sunflower home into their life and just really make her part of her family, which is what we hope for with every adoption," she said.
Sunflower's adopted mom, Alexis Kesterson, said she is settling into her new surroundings and family. 
"She loves her brother Chaco and they love to play. She loves toys, treats, and most of all cuddles!. She is the sweetest girl!
Brett Rupp, ADOT's Maintenance Supervisor in Payson who rescued Sunflower along State Route 87, said he was very grateful for the care received while at the Humane Society.
"It was a great ending that didn't look good at the time," he said.