Don't trash our state: ADOT offers ways to mark Arizona Pollution Prevention (P2) Week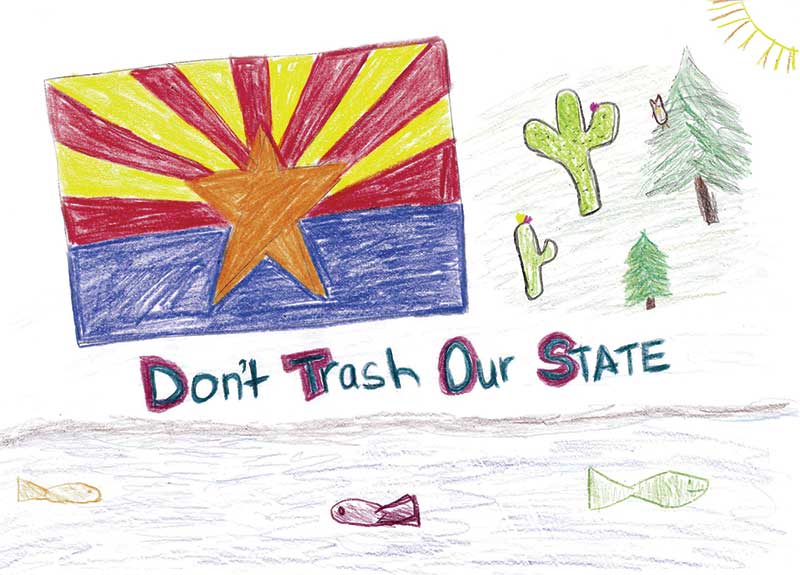 ADOT Communications
Don't trash our state.
This powerful message, shared by 10-year-old Macy Moore on the cover of the 2016 ADOT Safety Calendar, is worth remembering throughout the year and especially with Arizona Pollution Prevention (P2) Week underway.
That makes this an opportune time to remind you that ADOT offers ways for you to help keep Arizona litter-free.
Adopt a Highway volunteers can apply for two-year permits to clean up roadside litter along particular stretches of highway. Through the Adopt a Highway sponsor program, businesses may contract with maintenance providers to clean up roadside litter in an area.
For more information on these programs, please visit azdot.gov/AdoptAHighway.
And if you see a driver littering along state highways, please call the Litter Hotline at 1-877-3LITTER to provide the vehicle's license plate number and other details. Or fill out the online form available at Keep Arizona Beautiful's website at kazb.org. All information provided is confidential.
If the information checks out, ADOT will mail the owner a letter noting that someone in that vehicle was reported tossing litter out of a car window. The letter explains how trashing our highways costs us all and notes that the fine is up to $500 for those caught littering by law enforcement.