Here's a thousand words and more about I-10 improvements
By David Rookhuyzen / ADOT Communications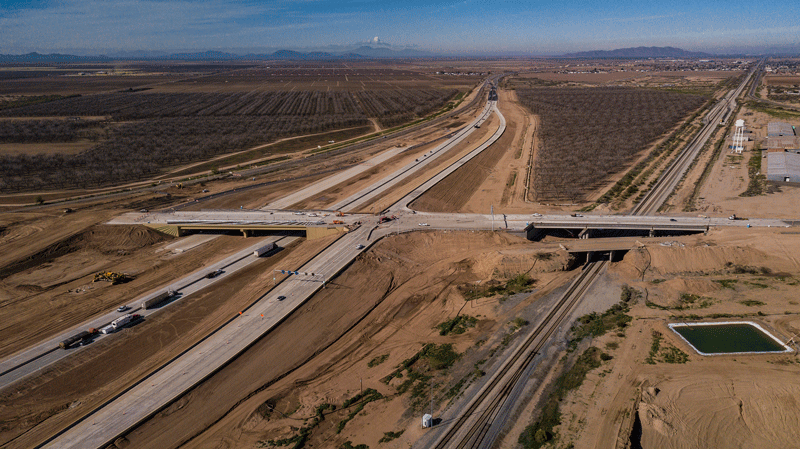 We've been telling you for some time about our projects to widen Interstate 10 and reconfigure the State Route 87 near Eloy and widen I-10 in Casa Grande and reconstruct the bridge over Jimmie Kerr Boulevard. But why describe more work in short blog post when a picture is worth a thousand words?
And today we have more than a thousand words to share with you.
The slideshows below allow you to browse photos of work that will make I-10 three lanes in each direction between Tucson and Casa Grande by late this summer.
I-10 at SR 87 in Eloy
I-10 between Earley Road and I-8 in Casa Grande