How are specialty license plates chosen?
How are specialty license plates chosen?
By David Woodfill / ADOT Communications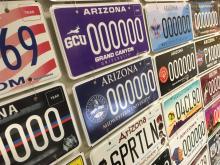 Specialty license plates have been available in Arizona for more than 30 years. In that time, the state has made available for purchase dozens of specialty license plates. And each year, new ones hit the street.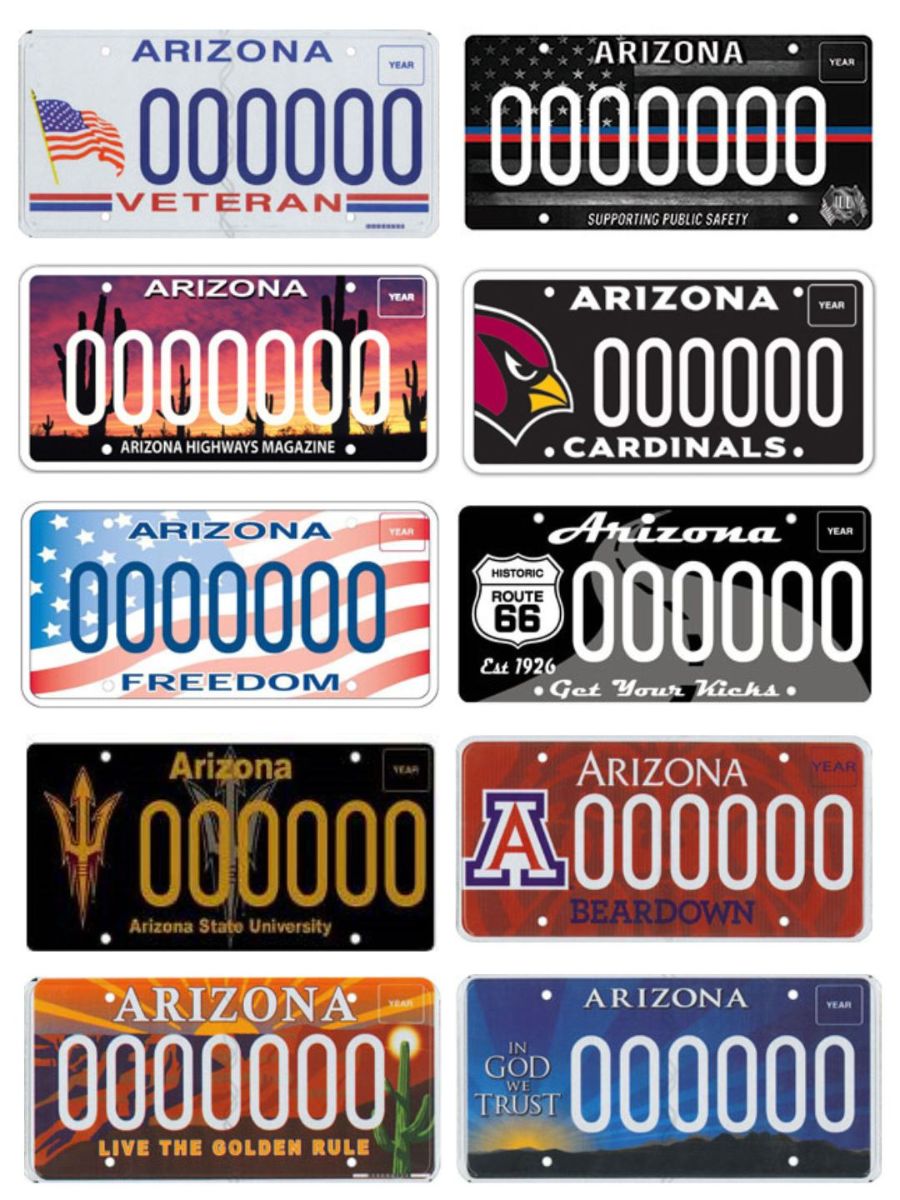 So, it's understandable that some people may assume that there's a plate for every conceivable topic, charitable cause, university and sports team.
What many people don't realize is that ADOT does not create new specialty plates on a whim. New plates must be requested by an organization, sponsored by a lawmaker in the form of a bill, passed by the state legislature and then signed into law by the governor.
That process can also be costly – about $32,000. That price tag covers production and other costs related to making the new plates.
But that's not the end of the process. Requesting organizations work with ADOT to design the plate, which must be readable from 100 yards away. Then, law enforcement officials must approve the plate.
Only then do specialty plates become available to the public for purchase.
Another common misconception is that the state pockets the revenues generated by specialty plate sales. Most specialty plates cost $25 per year and $17 goes straight to a designated charitable cause, while the rest is used for plate materials and production.
In the 2022 calendar year, more than 770,000 specialty license plates were purchased, generating millions of dollars for worthy causes and charitable organizations in Arizona.
To see what specialty plates are currently offered, visit azmvdnow.gov.