November recap: Specialty Plate Spotlight
November recap: Specialty Plate Spotlight
By David Woodfill / ADOT Communications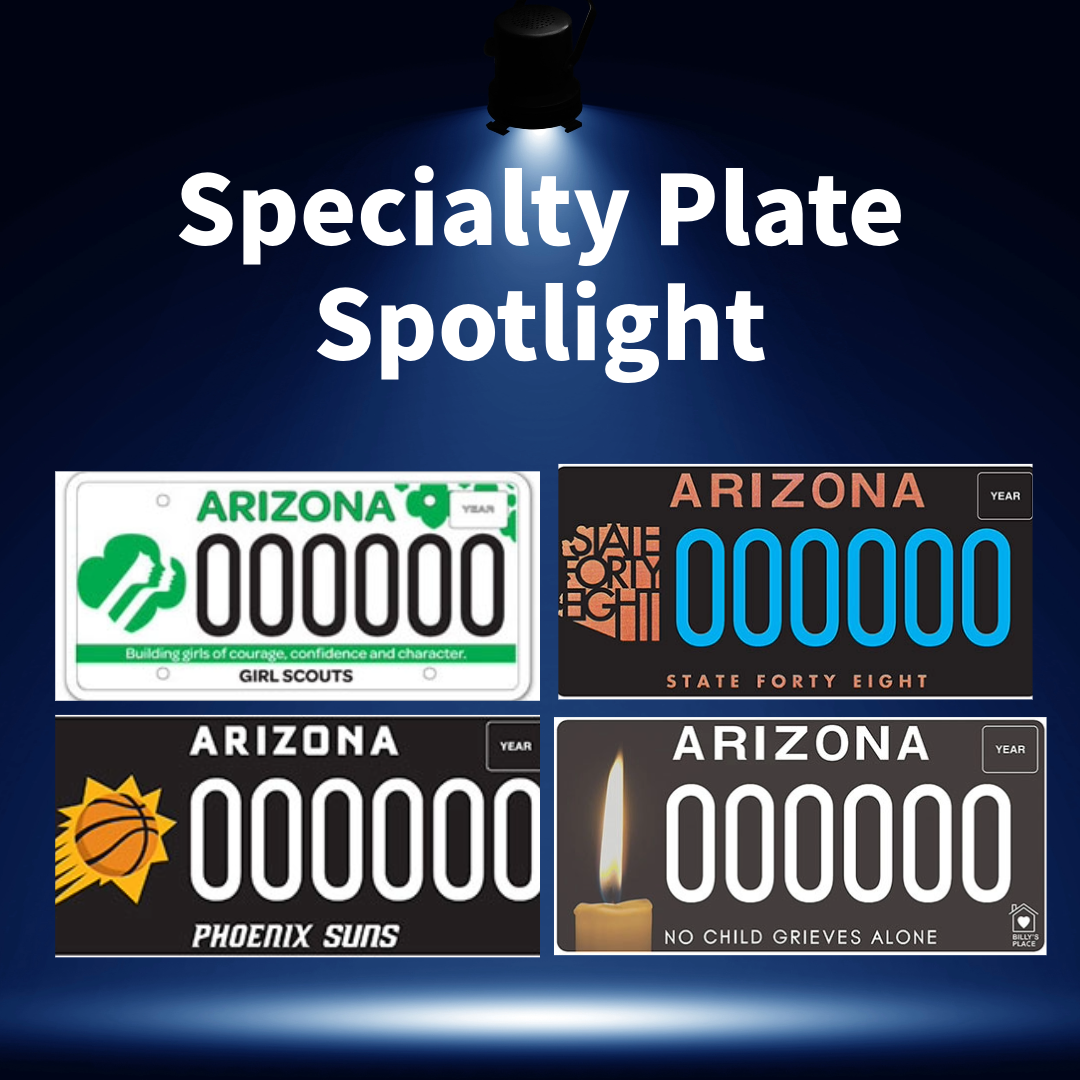 By David Woodfill / ADOT Communications
Searching for a Christmas gift for someone who's difficult to shop for? In Arizona, you can choose from more than 90 specialty license plates that support a range of diverse causes and interests. You can choose plates supporting your favorite sport teams, hobbies, military families, animal welfare, and more. 
To boost awareness, we spotlight one specialty license plate a week on social media.
Here are the plates that were featured in November:
No Child grieves alone:

$17 goes to ensure that no child grieves alone by providing a safe community for kids and families experiencing grief.

State Forty Eight: $17 goes to the State Forty Eight Foundation and their mission to support Arizona entrepreneurs and small business owners through grant funding, education and free resources.

Girl Scouts: $17 goes to the Girl Scouts for enriching experiences, such as extraordinary field trips, sports skill-building clinics, community service projects, cultural exchanges and environmental stewardships. 

Phoenix Suns: $17 goes to the Phoenix Suns Charities, impacting children in need throughout Arizona.
Do you own one of these specialty plates? What are your reasons for purchasing the one you have? Join the conversation on social media by letting us know!
All specialty license plates can be viewed and purchased at azmvdnow.gov/plates.