I-10 project in Buckeye will improve traffic flow, safety along Key Commerce Corridor
By Doug Nintzel / ADOT Communications
If you're a driver who has been using the stretch of Interstate 10 west of Verrado Way in the Buckeye area in recent years, you know that there are challenges with heavy traffic at times as people and products enter or exit the west end of the Phoenix metro area.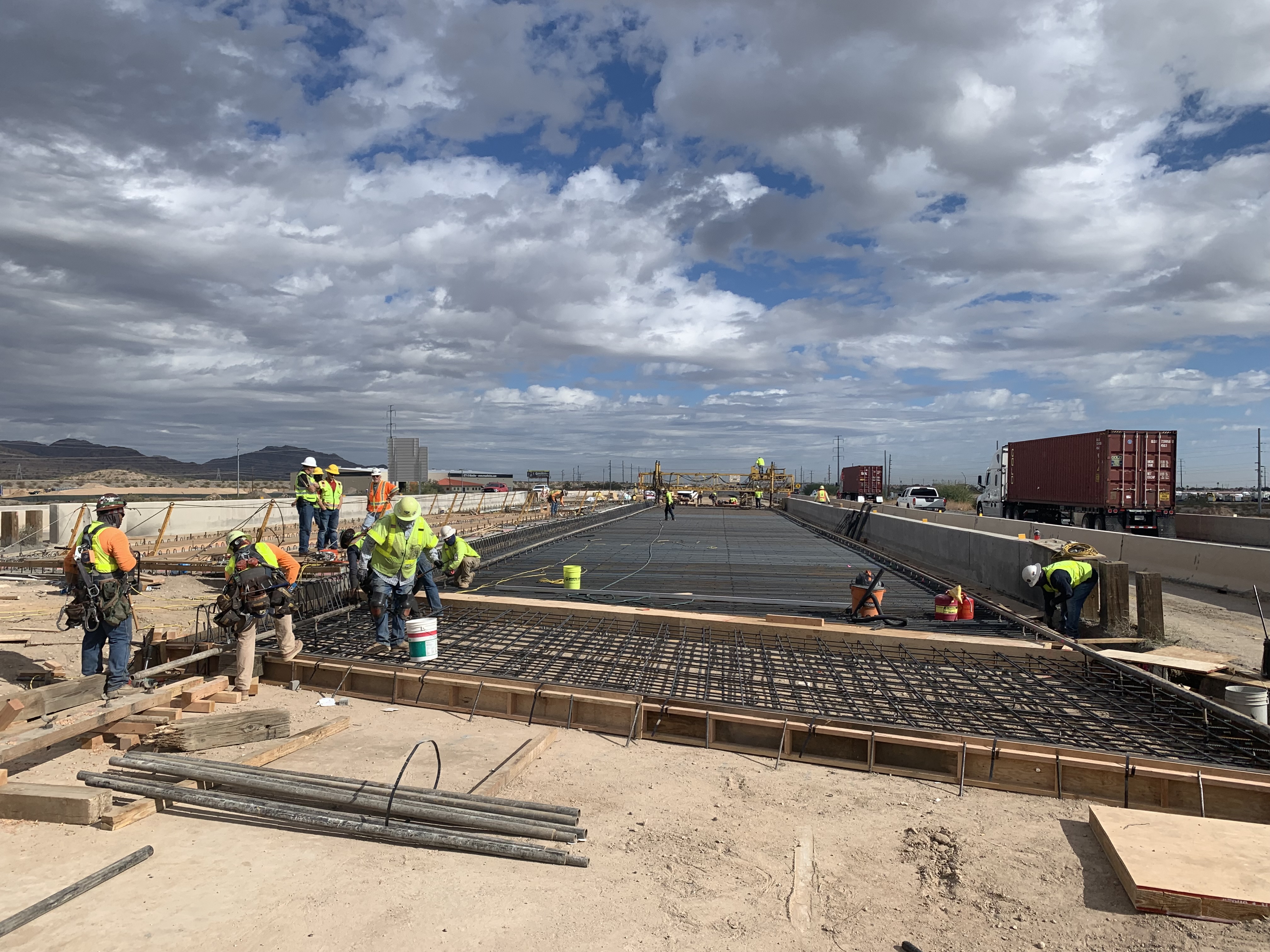 ADOT and the Valley's freeway planning agency, the Maricopa Association of Governments (MAG), have made a lot of progress along I-10 in the West Valley over the past 15 years. Step by step, project by project, additional lanes and new interchanges, including the elevated freeway-to-freeway ramps at Loop 303 in Goodyear, have made a world of difference along this Key Commerce Corridor.
As part of the MAG region's Prop 400 Plan approved by local voters in 2004, the latest I-10 improvement project is well underway between Verrado Way and State Route 85. Work started in July on an $85 million job to add a third lane in each direction along the eight-mile stretch in Buckeye.
Work also will reconstruct the old I-10 interchanges at Watson and Miller roads, transforming them into modern diverging diamond connections that will improve traffic flow and access to a growing community.
As the calendar turns to 2022, the ADOT project team will need your patience as these important improvements take shape. Many of the necessary restrictions needed to add the new lanes along I-10 will be scheduled during overnight hours or on weekends when the freeway will be narrowed to one lane in either direction.
The first extended ramp closures for the diverging diamond reconstruction work at the Miller Road interchange are slated to occur by late January. Drivers will need to use alternate routes when the westbound I-10 off-ramp and eastbound on-ramp at Miller Road are closed for several weeks (detours via Yuma Road will be provided).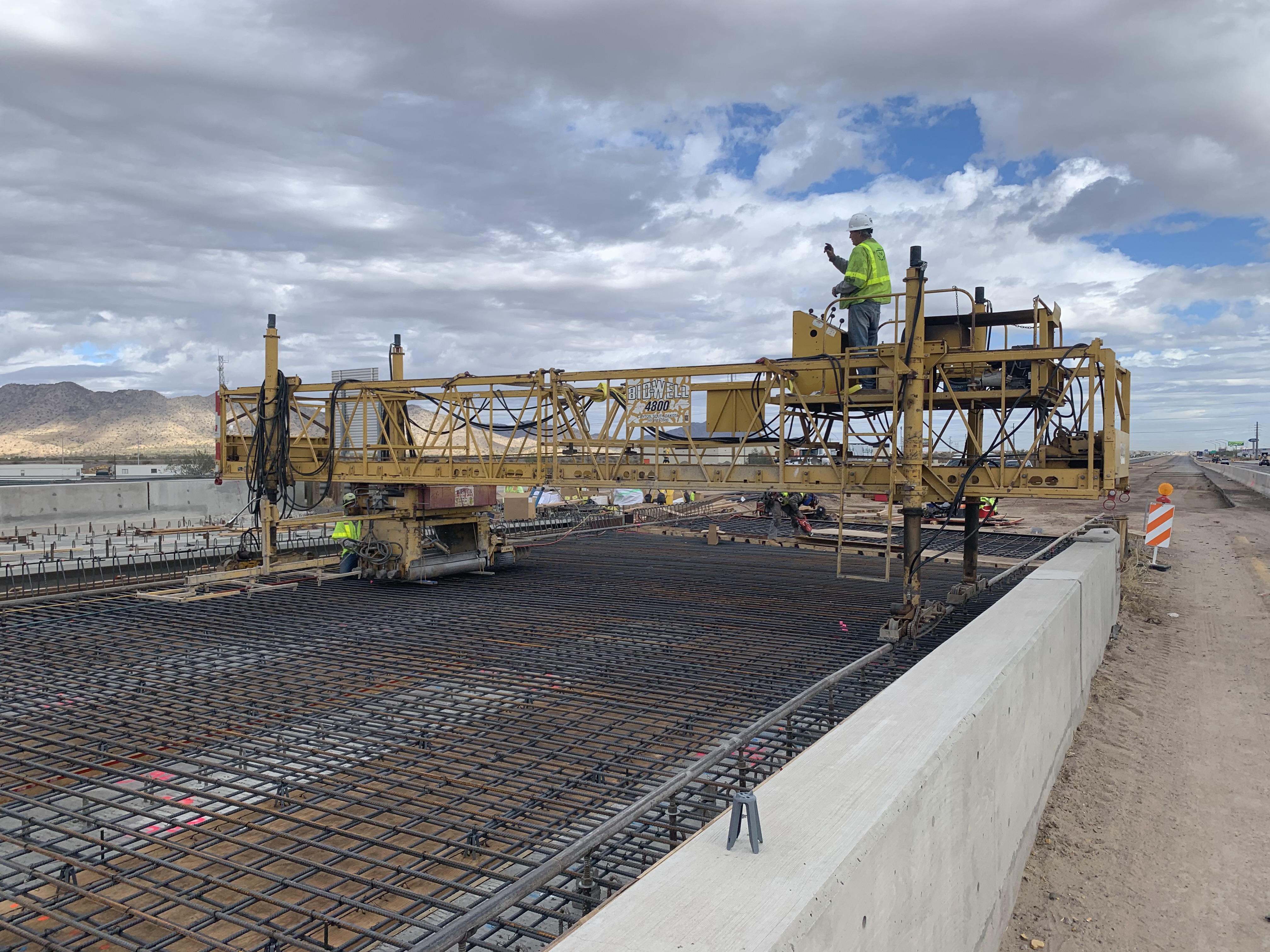 If you're not familiar with the diverging diamond interchange design, it has grown in use across the U.S. for its ability to efficiently move more vehicles while reducing the number of traffic conflict points. It allows cross street traffic at the freeway to switch to the left side of the interchange (beneath I-10) and allow traffic entering the freeway to make direct left turns onto the on-ramps without waiting for a change of a traffic signal.
The first major example of a diverging diamond interchange in Arizona opened to traffic at I-17 and Happy Valley Road in north Phoenix back in fall 2020.
2022 will be a big year for progress on the I-10 Improvement Project in Buckeye. Completion is scheduled in summer 2023.