I-17 Improvement Project taking shape one year into major construction
I-17 Improvement Project taking shape one year into major construction
By Laura Douglas / ADOT Communications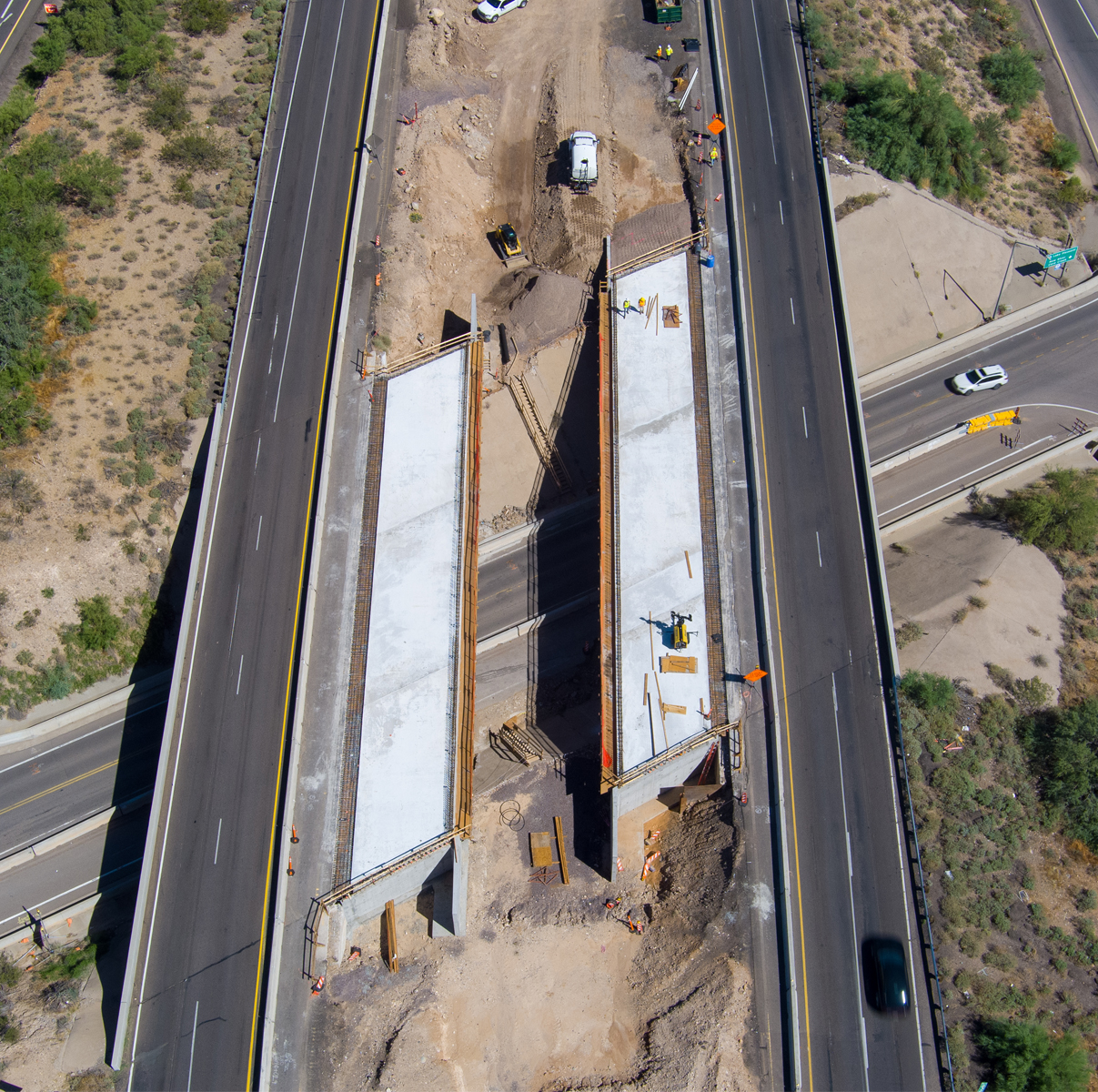 Progress is happening and drivers are noticing. If you've recently driven along Interstate 17 north of the Phoenix metro area, you've seen the flurry of construction activity, along with the noticeable changes to this well-traveled highway, as the I-17 Improvement Project moves toward a safer and more efficient corridor for all drivers. 
This week marks one year since major construction work began to add new general purpose lanes and flex lanes along the 23 miles from Anthem Way to Sunset Point. In addition to the new lanes, 10 bridges will be widened and two others will be replaced. Once complete in 2025, this major design-build project will help alleviate congestion and improve safety and traffic flow.
When construction began one year ago, I-17 looked a lot different than it does today. Check out our photo gallery that shows the progress at several locations along the project corridor.  
The last 12 months have been largely dedicated to moving dirt and rock, through controlled rock blasting and earthwork, and this will continue into 2024. The rock blasting is necessary to make way for the 15 miles of widening from Anthem Way to Black Canyon City, along with the eight miles of flex lanes, which will be constructed next to the existing southbound lanes from Black Canyon City to Sunset Point. The flex lanes, or reversible lanes, are a new feature for Arizona's highway system and are designed to reduce congestion on I-17 during peak travel times.
Paving work in the southern section between Anthem Way and Table Mesa Road is one area where the crushed material from blasting is already being used as aggregate base, which is the second layer in the paving process. The paving began this summer and will continue into 2024. The paving process takes more than a year to complete because it requires four different layers, along with the appropriate weather conditions. 
This major construction happens all while keeping I-17 open during the weekdays, weekends and holidays. Restrictions and infrequent lane closures only occur during weeknight overnight hours to minimize impacts to all drivers who rely on this corridor. However, the majority of the work still happens during the day as crews work in the median or on the sides of the highway to improve this critical corridor.
For more information about the I-17 Improvement Project, visit improvingi17.com.