For Jasmine Arollo, working at ADOT is a family affair
For Jasmine Arollo, working at ADOT is a family affair
By Laurie Merrill / ADOT Communications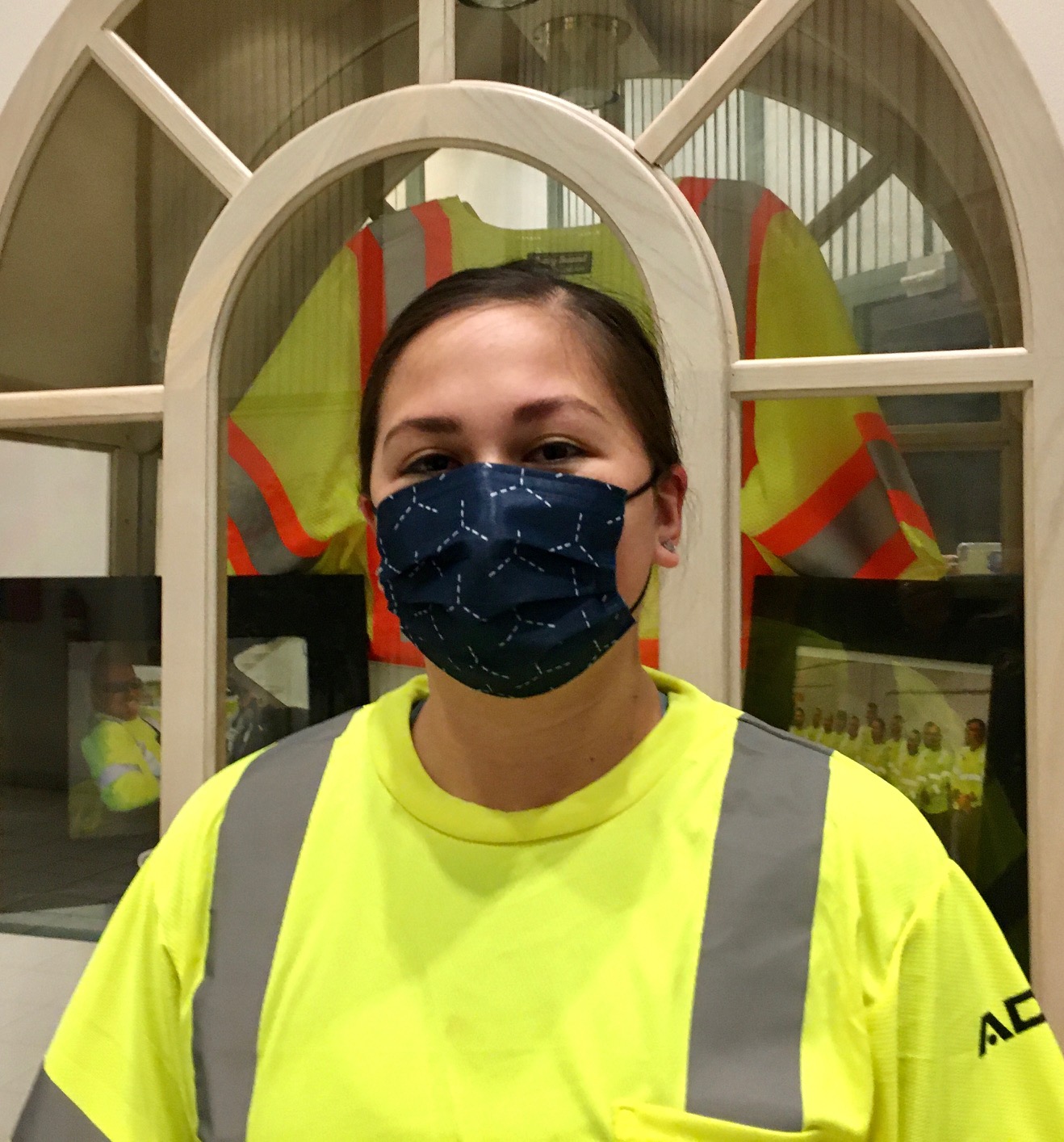 Jasmine Arollo was part of the ADOT family long before she was hired as a dispatcher.
For all 27 years of her life, Arollo heard her parents talk about how much they love working for ADOT. Her mother and father actually met at the agency, and one of her grandfathers and an uncle also retired from the department.
So it was only natural that in 2019, Arollo followed the family tradition and accepted a job with ADOT in the bustling Traffic Operations Center.
"My entire life I knew about ADOT," said Arollo.  "I knew it was a good job."
Still her life took a several twists and turns before she would follow in the family tradition.
We're in the army now
Arollo attended Horizon Elementary School and Apollo High School in Glendale, then Scottsdale Community College, Phoenix College and Dixie State University in Utah.
At age 3 she started playing soccer, and, before long, she was a formidable player who competed at various levels until she was 22.
"I played every position, midfield, defense to forward (striker)," she said.
She played semi-pro during the summer after college, but when she didn't make the roster after trying out for a professional team, she turned her attention overseas. One of her brothers served in the U.S. Army, and his stories intrigued her.  
"I talked to a recruiter with the U.S. Army about the military police," she said.
She signed up, and six months later she was deployed to Riyadh, Saudi Arabia, by way of Kuwait.
"It was an experience I really wanted to happen so I could see what it was like over there," Arollo said.  
The culture fascinated her. Like Saudi Arabian women, Arollo had to be covered from toes to hair when she went off base. The deployment reinforced her appreciation of her life in America.
While in Kuwait, she met her partner, Nicholas Whittington from Florida. After the couple returned stateside in 2019, Arollo gave birth to Malakai Whittington, purchased and set up a home with Nicholas, and followed the family's footsteps by landing a job with ADOT.
It's a family affair
Her mother, Marta Raiford, could not be any prouder of her daughter's independence, work ethic and motherhood.
"I was proud of her serving our country and doing her time overseas in Saudi Arabia and earning awards while there," Raiford said. "Now I am proud of the mother she has become and earning a position at ADOT … so that she can give the best possible life to her family."
According to her mother, Arroyo likes to set goals and meet them.
"I know she will continue to tackle her goals and make a great career with ADOT."
Raiford also harbors a love for ADOT. She liked it so much she rejoined the agency after retiring at age 49. She spent most of her 34 years in the Infrastructure Delivery and Operations (IDO) division under the Roadway Group, and now is a Transportation Construction Technician in the Contracts & Specifications Group.
Raiford also met her husband, Abe Arollo, at ADOT. He too is returnee. After working for the public and private sectors, he returned as a Roadway Designer in the IDO Roadway Engineering Group.  
Arollo's yen for adventure recently prompted her to apply for and get a new position with ADOT's Incident Response Unit (IRU) sponsored by State Farm.
As a dispatcher in the Traffic Operations Center, Arollo worked to alert motorists of potential dangers, mobilize ADOT personnel and state troopers and inform the public through the overhead message boards and the Arizona Traveler Information website.
Looking at traffic camera feeds, Arollo watched IRU members in action controlling traffic, moving vehicles off highways, helping motorists and filling potholes.
"I wanted to be active and out and the road helping people," she said. "I enjoy being on the scene, and I don't mind picking up debris."