July recap: Specialty Plate Spotlight
July recap: Specialty Plate Spotlight
By David Woodfill / ADOT Communications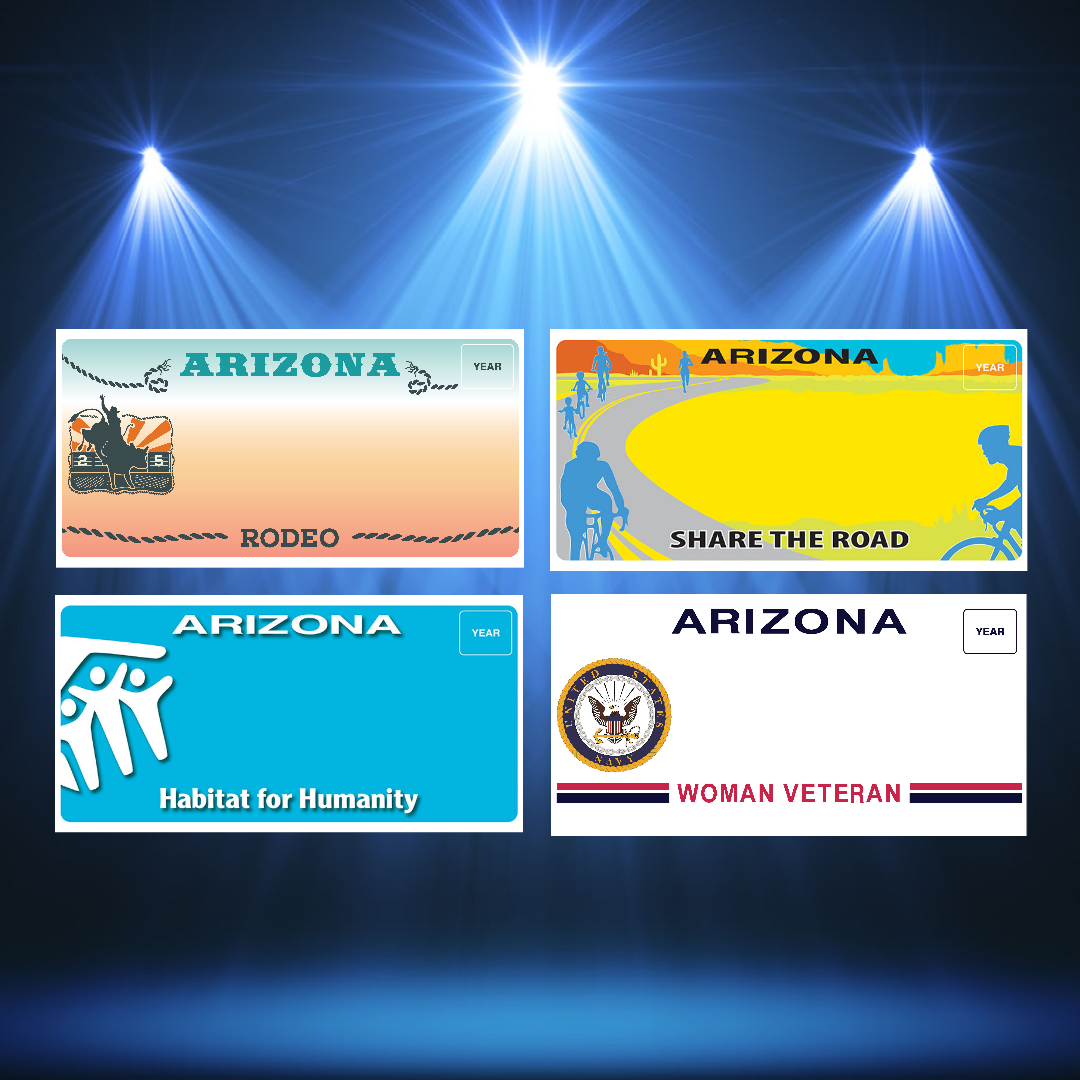 Arizona residents can choose from more than 90 specialty license plates featuring a range of worthy causes or charities. To create extra awareness – and highlight the worthy causes that specialty license plates support – we've been showcasing one specialty license plate each week on social media.
We call this the "Specialty Plate Spotlight" and here are the plates that were featured in July:
Arizona Rodeo: Proceeds from this plate goes to promoting and preserving the history of the Arizona Rodeo.
Woman Veteran Navy: Money from these purchases goes toward Arizona's Veterans' Donation Fund.
Share the Road: This plate benefits the Rob Dollar Foundation & Uphill Into The Wind.
Habitat for Humanity: This plate benefits Arizona families in need of decent, affordable housing.
Each plate purchase provides $17 of the annual $25 cost to the charitable organizations they spotlight. Join the conversation on social media by letting us know what plate you have chosen and why!
All specialty license plates can be viewed and purchased at azmvdnow.gov/plates.