Message board campaigns designed to promote conversations about safety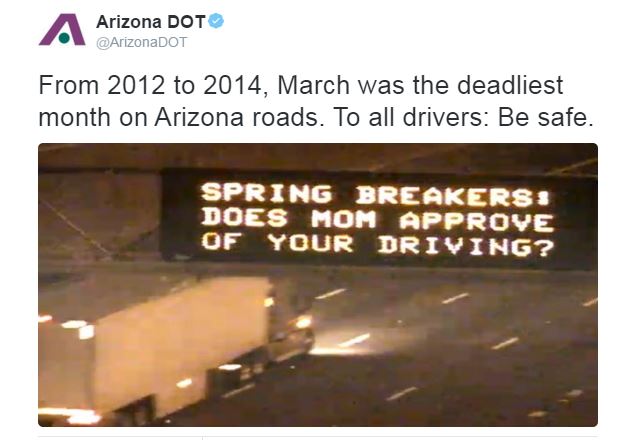 By Doug Pacey / ADOT Communications

Did you see the overhead sign messages aimed at spring breakers last weekend? A quick trip through our social media mentions shows us that many of you did.
We hope spring breakers, and everyone who saw the overhead signs, took the messages to heart and drove safely. Over the past few months, we've displayed safety messages that are, well, unconventional. There was the one about peas & guac, a couple Star Wars messages and, recently, the messages aimed at the spring break crowd.
The purpose of going outside of the box with our messaging is grabbing people's attention and making them engage with important safety messages. We want the messages to start conversations and make motorists reconsider their actions. So far, the reaction has been promising.


By the way, the spring break messages will be active this weekend, too.